WNYC to DC: 'This Is the Real America'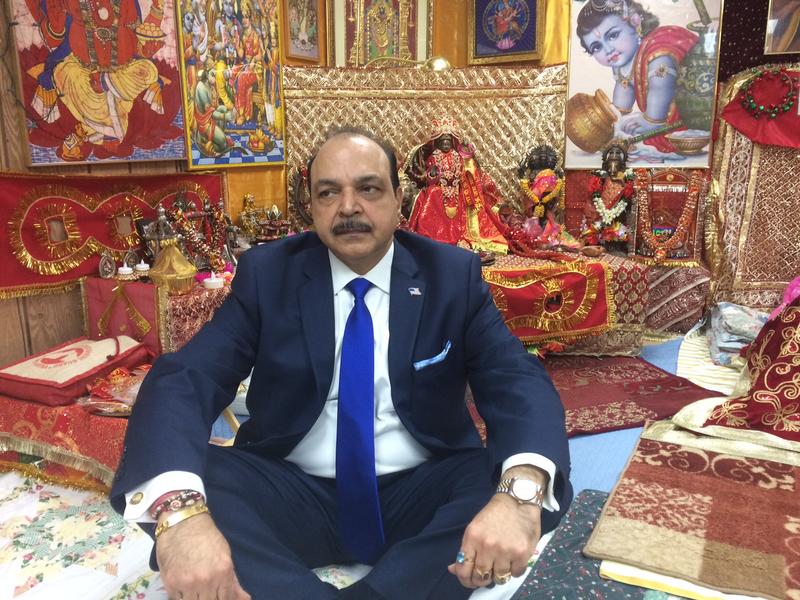 With days to go before Donald Trump becomes president, WNYC's Matt Katz and Arun Venugopal are taking a road-trip to D.C. and talking to voters about their excitement and worries over the incoming administration. 
They first headed to Paterson, New Jersey, home to one of the largest Muslim and Arab populations in the country. There, they met Assad Akhter, the first Muslim to serve on Passaic County's Board of Freeholders (the county's governing body). 
"This street is called Main Street and what's going on here is the same thing that's going on across Main Streets across America," Akhter said. "Small business owners are trying to relate in commerce. People are coming together."
After having falafel for breakfast they met Amjad Abukwaik, a Palestinian immigrant who's owned a pharmacy in Paterson over 20 years. "This is the real America," Abukwaik said. "America is not just made up of white and blonde. America is made up of all different people of all different religions."
Next stop: Edison, New Jersey, in search of Indian-Americans who supported Trump. The president-elect held a campaign rally there in October, surprising many by focusing on a state — and an ethnic group — that tends to vote Democratic. Dave Makkar, a two-time Obama voter who's proud to have chosen Trump, said he hopes his check-cashing business will thrive under the new president.
"Bernie was a bad choice. Hillary was a bad choice. Out of the 16 candidates, none of them were promising and all talking politics and maintaining political correctness," Makkar said. "Mr. Trump outshined all of them and I made up my mind that he's going to win. I used to tell people and people used to laugh at me."