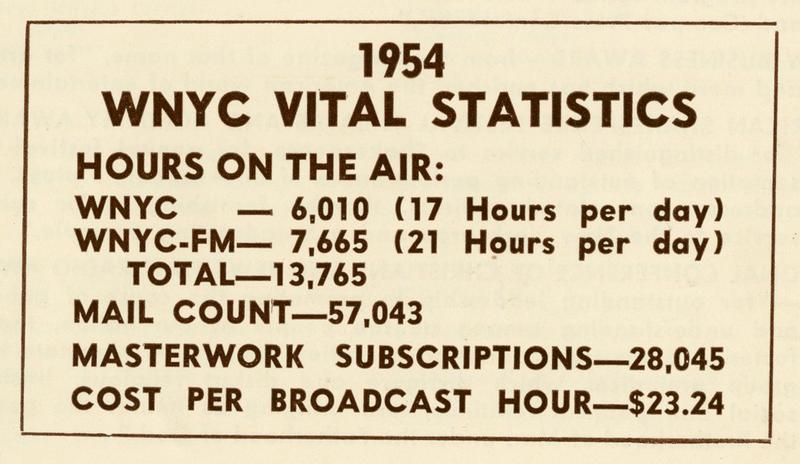 This episode is from the WNYC archives. It may contain language which is no longer politically or socially appropriate.
Two speeches presented as part of WNYC's 30th anniversary coverage.

First is a speech (originally recorded 1954-06-28) by Robert Moses, Park Commissioner and Construction Coordinator, in front of the National Education Association, talking about New York City. His speech is addressed to conference-goers who appreciate travel; he strays from singing praises to NYC's business and commerce development. Instead, he lists the attractions for history-loving tourists in the city: food, parks, ancestral homes of famous literarians, memorials, tenements.

"We aim to rebuild New York, saving what is still durable, what is salvageable, and what is genuinely historical in substituting progress for obsolescence. We don't believe big cities are dated. At any rate, New York is not."

Talks about New York City's reputation in the rest of the country and abroad.

"Come again. Come often. Our city has many gates. The latch is out for you at all times. Tell us what you think of us. We need it and shall take it in good stead."

Second is a speech (originally recorded 1954-07-06) by Mayor Robert Wagner given on the occasion of a 30th Anniversary concert for WNYC in Battery Park. Wagner gives a brief history of the station and its accomplishments. Update on WNYC television channel.
Audio courtesy of the NYC Municipal Archives WNYC Collection
WNYC archives id: 72258
Municipal archives id: LT2849