With Hate Crimes Up, Muslim Women Turn To Self-Defense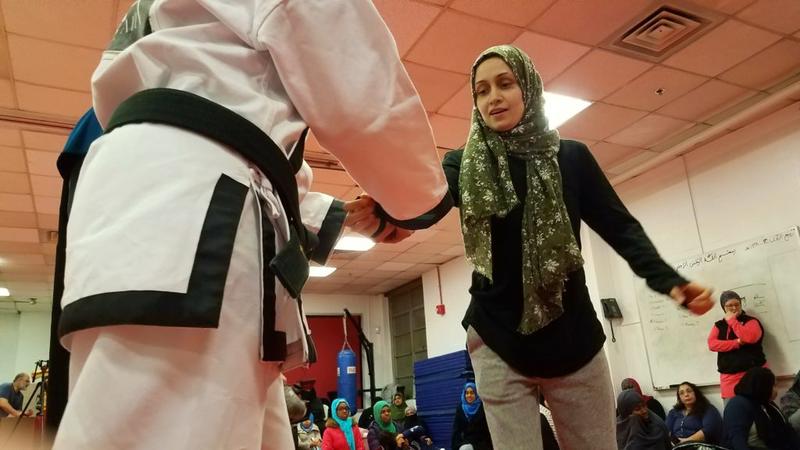 Many American Muslims are on high alert after a spike in verbal and physical attacks in the wake of the presidential election. It's part of a trend confirmed by FBI data, which shows that hate crimes against Muslims are increasing.
A number of Muslim women have reported being targeted for wearing a headscarf or hijab. So some are choosing to be prepared and ready to fight back. Carmel Delshad (@cdelshad) from Here & Now contributor WAMU has more.
Copyright 2017 NPR. To see more, visit http://www.npr.org/.