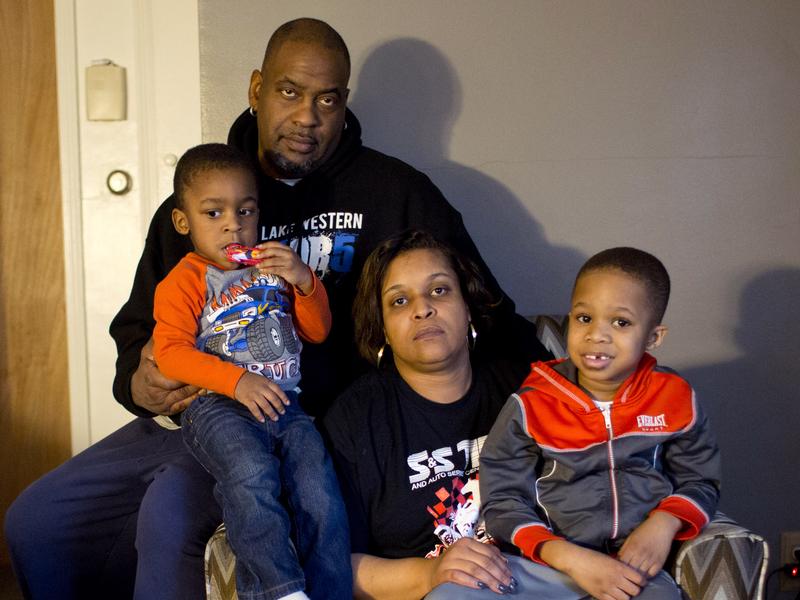 As of this Sunday, the federal government will no longer pay for water filters, bottles and other supplies to help the residents of Flint, Mich., who are still reeling from a water crisis.
The official state of emergency will end, although the city still has problems with the pipes that have carried lead-tainted water into people's homes. The state says it will pay the full cost of providing clean water after Sunday.
Throughout Flint's water crisis, NPR's Ari Shapiro has been checking in with Jeneyah McDonald, a substitute teacher and mother of two young children.
She says not much as changed since we first met her in January, and the situation appears to be worsening: trash pickup has stalled, people are losing their homes, and crime has increased. McDonald says she and her husband "don't see a future" in Flint and are considering moving.
"The election is here — Donald Trump gives you something new to talk about every day — so who's concerned with Flint?" she asks. "No one is concerned. We're a third world country right here in America. Even locally [there's] not much talk about what's the next step."
Use the audio player above to hear the full interview.
Copyright 2016 NPR. To see more, visit http://www.npr.org/.