With Bharara Out, What's Next for NY's Southern District Office?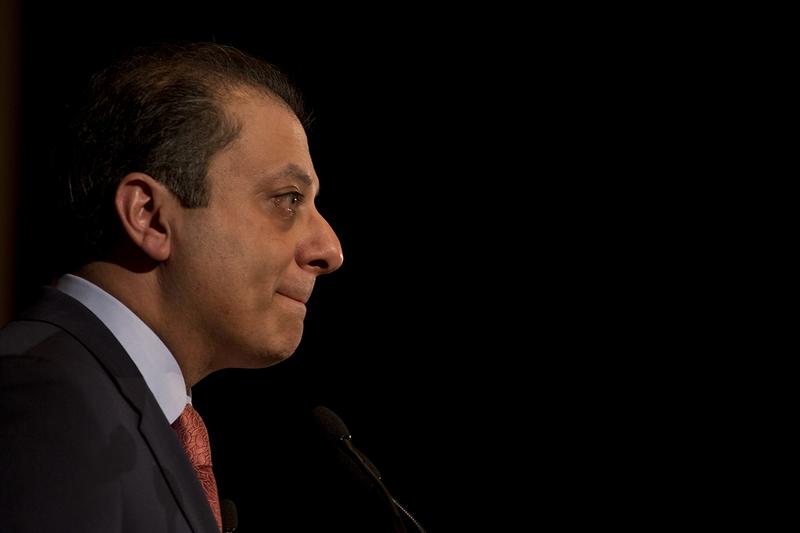 The Trump administration's firing of U.S. Attorney Preet Bharara over the weekend, after he refused to resign, caught many people off guard because the President apparently had told Bharara in November that he wanted him to stay in his job.
But beyond that mystery, there are other big questions now about who will take his place and how the office will conduct itself.
New York Sen. Charles Schumer said Bharara will be sorely missed.
"His relentless drive to root out corruption, to lock up terrorists, to take on Wall Street and stand up for what is right should be a model for U.S. attorneys in the years to come," he said on Sunday.
Bharara forced out both the Republican and Democratic leaders of the state legislature on corruption charges. And he was currently in the midst of investigating Mayor Bill de Blasio's fundraising, and preparing to try former aides to Gov. Andrew Cuomo.
Legal observers believe those active investigations will continue under his deputy, Joon H. Kim, who will now serve as Acting U.S. Attorney. Bharara was a political appointee but the rest of his staff members are professional attorneys and investigators.
"But it does raise questions as to the future of the investigations in any pending prosecution," cautioned Susan Lerner, Executive Director of Common Cause New York.
Although U.S. attorneys have a lot of independence, their priorities are set to some degree by the Justice Department, explained John Coffee, a Columbia Law school professor who teaches a course on white-collar crime. Simply put, the new Republican administration might not share of all of Bharara's interests.
"There's been a long-term investigation of Deutsche Bank, which does have some associations with our current President," he said. "Deutsche Bank is being investigated for money laundering and certain currency transactions that were arguably in violation of the Russian sanctions prohibitions. There's also a long-term investigation of Valeant pharmaceutical."
Coffee said a Republican administration would be more likely to favor prosecuting suspected terrorists and racketeers than banks, pharmaceutical companies and public corruption.
But the Trump administration might have a difficult time actually replacing Bharara. When a new or acting U.S. attorney general is nominated, Senate tradition requires the two home state Senators to sign what's called a blue slip. It sounds genteel but it's the equivalent of veto power.
"There may never be a confirmed new U.S. attorney if the two senators from New York want to prevent that," said N.Y.U. Law professor Stephen Gillers, referring to Democratic Senators Schumer and Kirsten Gillibrand. He acknowledged the Senate could change its practice around blue slips, though, as it's done in the past.
There's another wrinkle. If the administration puts an acting U.S. Attorney in the job who isn't given the green light by the Senate within 120 days, Gillers said federal judges from that district get to name a place holder. Then, the Trump administration could only force its own prosecutor into the job during the Senate's recess.
This is why legal observers expect partisan feuds now as the Republican administration goes about replacing any of the 46 U.S. attorneys from New York, New Jersey and other states with Democratic Senators.