All Your Snow Updates Right Here. Also, It's Freezing Outside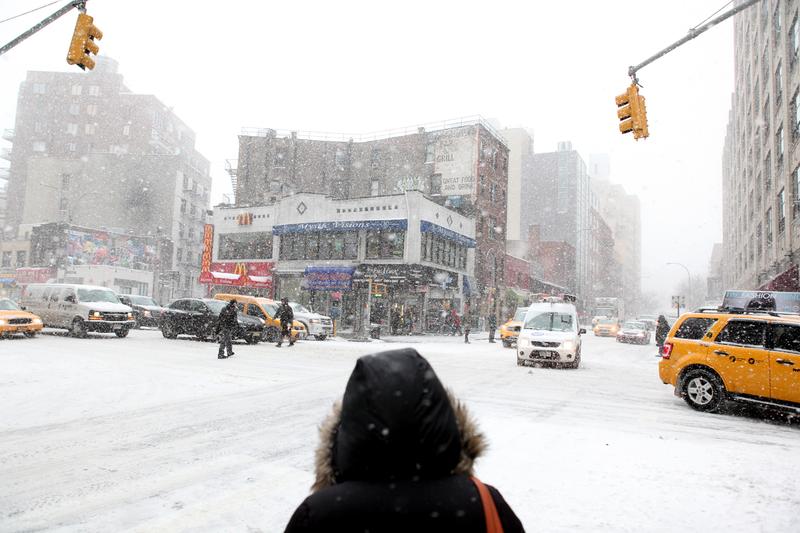 We are updating the list below as new information becomes available:
New York City Public Schools are open today. Several New Jersey school districts, including Hoboken, announced school closures for Wednesday due to snow. A full list of tri-state-area school closings is here.
Mayor Bill de Blasio said no one was treated differently when it comes to snow cleanup. He was asked repeatedly at his press briefing Wednesday morning about reports of uneven snow cleanup efforts across the city.
"The snow hit right before rush hour in some parts of the city where there's obviously a high concentration of vehicles. It created a real jam up and it had to be worked through," said the mayor. "But every neighborhood was serviced devotedly by the men and women of sanitation."
A state of emergency is in effect in Suffolk, Nassau, Richmond, Kings, Queens, New York, Bronx, Westchester and Rockland counties. The declaration calls for deploying additional equipment and personnel, and activates New York's Emergency Operations Center.
NJ Transit is cross-honoring tickets on all lines, and plans to operate on a weekend schedule on Wednesday. You can get the latest here.
The MTA's Incident Command Center is activated in response to the storm. More from the MTA can be found here.
For the latest on flight delays check Flightaware.com.
The Wildlife Conservation Society says its New York City zoos and aquarium will open one hour later due to the snow. The Bronx Zoo, Central Park Zoo, Prospect Park Zoo, Queens Zoo and the New York Aquarium will open at 11 a.m. Wednesday.
The Office of Emergency Management has issued a Hazardous Travel Advisory for Tuesday and Wednesday, warning that the weather could cause slick sidewalks and roadways. Officials are urging people not to drive if at all possible. If driving is necessary, drivers are urged to drive slowly, use major streets or highways, and keep the number of at least one local towing service in the car with them.
"Quite a cold, wintry scene and also very hazardous travel," said Meteorologist David Stark, noting conditions will be particularly perilous Tuesday evening through Wednesday morning. Stark said colder air moving in will also keep us chilly through the week. Temperatures are likely to be in the low to mid-teens, while wind gusts of up to 35 miles an hour will make it feel even colder.
How's your commute going this morning? Have the streets in your neighborhood been plowed? Tweet @WNYC or let us know in the comments.