Yep, it's Snowing Again. Here's What You Need to Know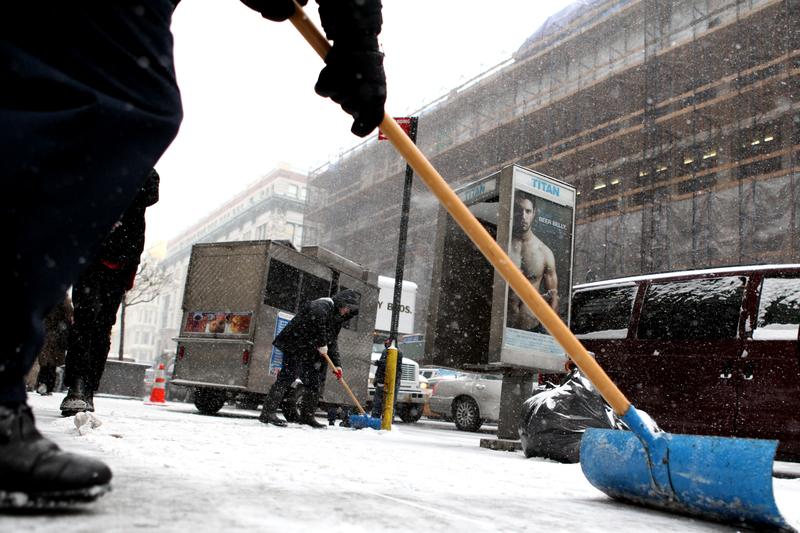 So much for that balmy weekend weather. We're getting up to eight inches of snow in the New York-area today.
Several schools have closed for today and field trips have been canceled. A complete list can be found here.
Alternate side parking rules are suspended.
Complete information on New York City subway, bus and rail service can be found here.
All New Jersey Transit trains are subject to 15 minute delays because of the weather. For more, see our Transit Tracker below.
The FAA reports about 3 hour delays for flights coming into La Guardia Airport. Three hour delays for flights coming into Newark and flights destined to Teterboro Airport will not be allowed to depart until 12:45 p.m. The Port Authority of New York and New Jersey says due to weather in the area passengers should check with their airlines before going to the airport and to allow additional travel time.
More details below, updated as fast as we can:
There's a 25-mph speed restriction for both the NY & NJ-bound Outerbridge Crossing. The same restrictions are in place for both the NY & NJ-bound Goethals Bridge.
And if you were thinking of enjoying a snowy walk across the George Washington Bridge today, don't bother. The sidewalk is closed.