Winter Brings Inversions, Pollution To Salt Lake City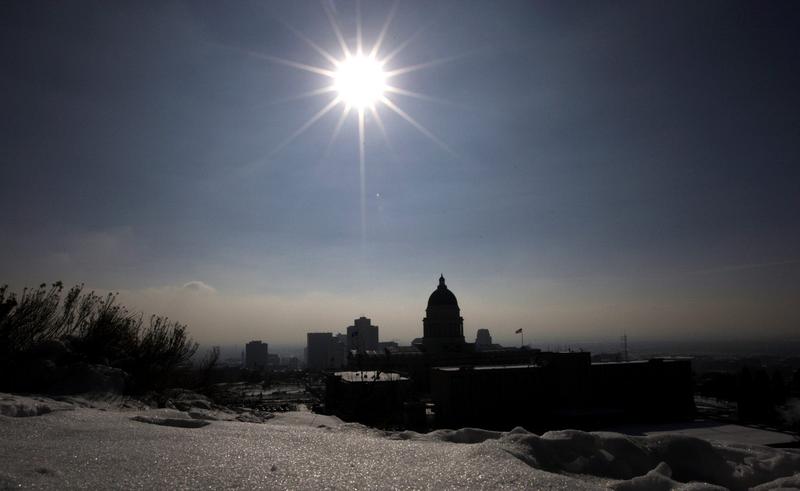 This time of year, Salt Lake City is often shrouded in a gray cloud of pollution. It's called an inversion: when cold air gets stuck in a valley between mountain ranges, and the all-toxic emissions from cars and industry get stuck, too.
The National Oceanic and Atmospheric Administration is sending an airplane up to study the makeup of the inversion, so that Utah can better pinpoint the problem, and try to reduce pollution levels.
Here & Now's Robin Young talks with Ted Wilson, former mayor of Salt Lake City and director of Utah Clean Air Partnership, about the inversion's impact, and the city's efforts to combat pollution.
Copyright 2017 NPR. To see more, visit http://www.npr.org/.