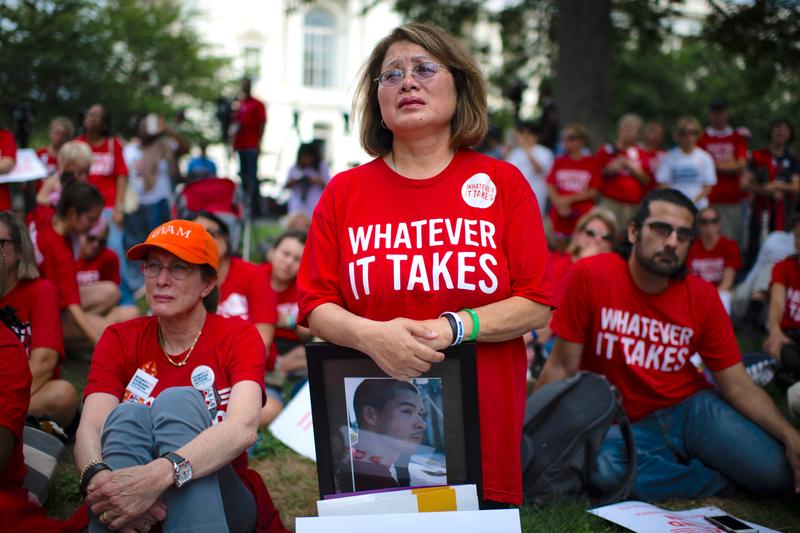 Click on the 'Listen' button above to hear this interview.
August was the deadliest month in Chicago in nearly 20 years, with 78 homicides and over 400 people shot.
Last week, the city saw the high profile shooting of 32-year-old Nykea Aldridge, a mother and cousin of NBA player Dwayne Wade. Donald Trump responded to that death on Twitter by saying Aldridge's death proved African-Americans should vote for him. He issued condolences for the death a few hours later.
But residents in Chicago are desperately wondering what can be done to de-escalate the violence on the south and west sides of their city.
Ayesha Jaco, the co-founder and current director of the organization M.U.R.A.L, Magnifying Urban Realities & Affecting Lives, discusses the Windy City's bloody summer, and what activists and officials are doing to fight gun violence.