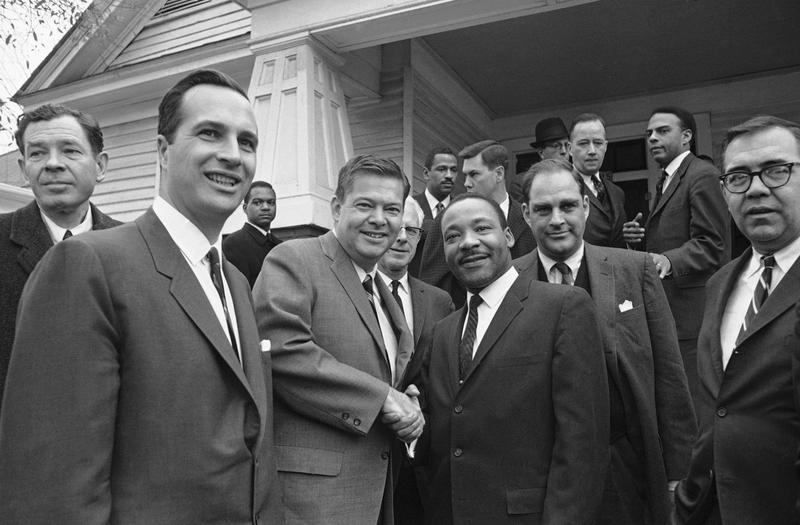 This episode is from the WNYC archives. It may contain language which is no longer politically or socially appropriate.
From card catalog: Congressman William Ryan, candidate in Democratic Mayoralty primary, talks about water shortage, finance, air pollution, education, crime, housing, and how he can solve NY problems in this area better than others. Questions and answers.

Sheldon begins with brief biography of Ryan. Ryan identifies the most pressing problems facing the city, particularly water conservation. Ryan is the candidate for the reform movement in the Democratic Party. References Paul Screvane. The "Ryan-Dubin-Hedgeman Action Program." (?) "We are going to get action in this city." Dr. Anna Hedgeman (nominee for Council President) states that city needs Ryan and Lindsay to fight to improve citizen morale. Melvin Dubin (nominee for Controller) expresses his opinions on the "ineptitude here in the city." Specifically, a bond issue offered only to one bidder. Ryan points out that there is no political difference between Screvane's backers and Beame's backers.

Questions: Lower Manhattan Expressway? Ryan has opposed it.

Sheldon signs off.

Questions again: What chance does he think he has of winning? If everyone who supports them votes, they'll be successful. Dubin says he's been taking his own polls and gives numbers. It is a completely biased poll, and there has been no sentiment expressed for O'Dwyer. Where will the bulk of the votes come from? Voters who are dissatisfied with the current administration. An offer to debate O'Dwyer? WPIX's plan is a sham, and they won't engage. Taxing non-residents? Vital service fee for the commuters to provide revenue for the city. How will Dubin balance the city budget? Review wastefulness. Improving traffic in New York? Modernize subways.
Audio courtesy of the NYC Municipal Archives WNYC Collection
WNYC archives id: 70943
Municipal archives id: T671