Will Rex Tillerson View Diplomacy Through 'Exxon-Colored Glasses'?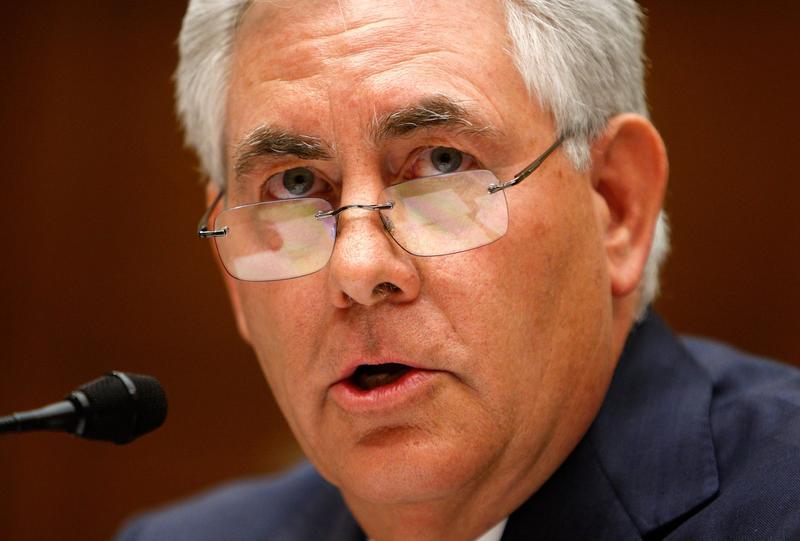 Rex Tillerson negotiated deals in some of the world's most volatile countries as the CEO of Exxon Mobil. But his transactions in places like Iraq and Russia have not always been in the interest of American foreign policy.
Here & Now's Peter O'Dowd asks Naval Postgraduate School professor Emily Meierding (@EMeierding) how easy it will be for Tillerson to separate himself from his professional history if he's confirmed as the next secretary of state.
Copyright 2016 NPR. To see more, visit http://www.npr.org/.