Will LeBron's Decision Push Carmelo to Join the Bulls?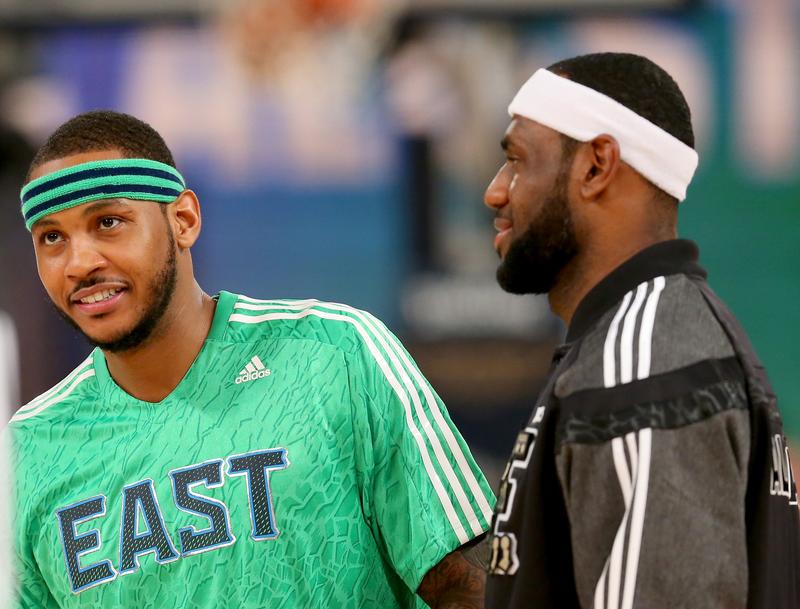 Carmelo Anthony was already mulling a move to the Chicago Bulls, according to a recent report, and now some sports pundits are saying LeBron James' decision to return to the Cleveland Cavaliers gives Anthony ever more to think about.
The Knicks and Anthony had a better chance against an aging Miami Heat roster — had James chose to stay put — but instead a young and talented Cavaliers team stands in their way, ESPN Knicks blogger Ian Begley wrote. Sports analysts are in agreement that the Bulls are a better team with Anthony than the Knicks are.
Most reports had Anthony returning to the Knicks until late on Thursday, when the Bulls charged into the conversation, according to ESPN's Stephen A. Smith. Smith credits a source "extremely close" to Anthony with the revelation.
Bolstering Smith's report is a column Frank Isola wrote for the Daily News on Wednesday, in which he stated Anthony was expected to announce his return to the Knicks on Thursday.
Knicks president Phil Jackson said Thursday he was yet to hear from Anthony but remained confident his former star player would return to the team.