Studio 360
Will Hollywood Start to Close Its Gender Pay Gap?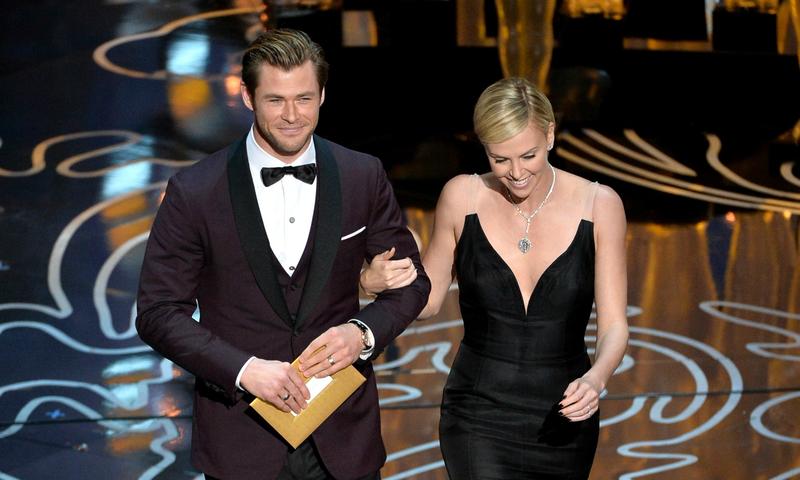 It's no secret that even now, women are often paid less than men for the same jobs. But when Sony Pictures' computer system was hacked, it revealed a case study of the pay gap in Hollywood. For American Hustle, Amy Adams and Jennifer Lawrence were given significantly smaller percentages (7% each) of the film's profit than their male co-stars Christian Bale, Bradley Cooper, and Jeremy Renner (9%).
The leaked information revealed a major gap in executives' salaries, too. Of the seventeen Sony executives whose salary was over $1 million, only one was a woman, Sony Pictures' chair Amy Pascal. The next highest-paid female executive, Sony subsidiary Columbia Pictures' co-president Hannah Minghella, is on target to earn $1.55 million dollars this year, $1 million less than her male co-president, Michael De Luca.
Just last week, Charlize Theron and her agents used this information to renegotiate her contract for the upcoming movie The Huntsman (the sequel to 2012's Snow White and the Huntsman). Theron demanded to be paid the same as her co-star Chris Hemsworth. Universal Pictures reportedly agreed, offering Theron a deal worth more than $10 million.
These revelations have sparked a heated conversation. Melissa Silverstein, founder and editor of Women and Hollywood, tells Kurt Andersen, "What it really reveals is how men are able to propel themselves to the top of the Hollywood food chain so quickly." She continues, "Chris Hemsworth was nothing really until he got that hammer of Thor in his hands just a couple of years ago, and now he's able to make as much money as, or more than, an Academy Award-winning actress."
Although the film industry has a reputation for liberal politics, "there is a narrative in Hollywood that men are more bankable," Silverstein says, pointing to the market-leading status of The Hunger Games movies. They have made Jennifer Lawrence arguably the most 'bankable' actor in Hollywood.
Silverstein is encouraged by Theron's successful push for parity, but her excitement is tempered by years of watching this problem go nowhere. "Until we see some movement in these numbers, I don't think we have accomplished what we need to accomplish."
Music Playlist
Changing of the Guard

Artist: Patti Smith

Album: Twelve

Label: Columbia