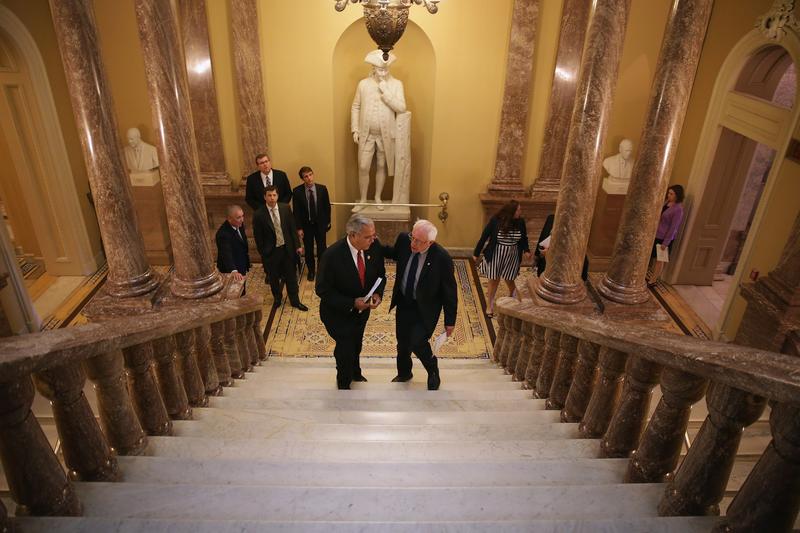 After six weeks of negotiations, the chairmen of the House and Senate Veterans Affairs committees, Senator Bernie Sanders (I-VT) and Representative Jeff Miller (R-FL), have finally reached an agreement on how reform the veteran healthcare system.
Their comprehensive reform bill includes $5 billion dollars in emergency spending, and calls for the VA to hire new employees, conduct regular audits on the quality care, and more.
"This bill makes certain that we address the immediate crisis of veterans being forced onto long waiting lines for healthcare," Senator Sanders told reporters on Monday. A key part of the proposal lets veterans bypass the VA system in the case of a backlog and instead seek out treatment from non-VA Medicare-eligible providers. 
Anthony Hardie, a Gulf War veteran who serves on the Board of Directors of Veterans for Common Sense, weighs in on the changes.