WNYC Newscast
Will Clinton's Debate Strategy Change After Trump's Staffing Shakeup?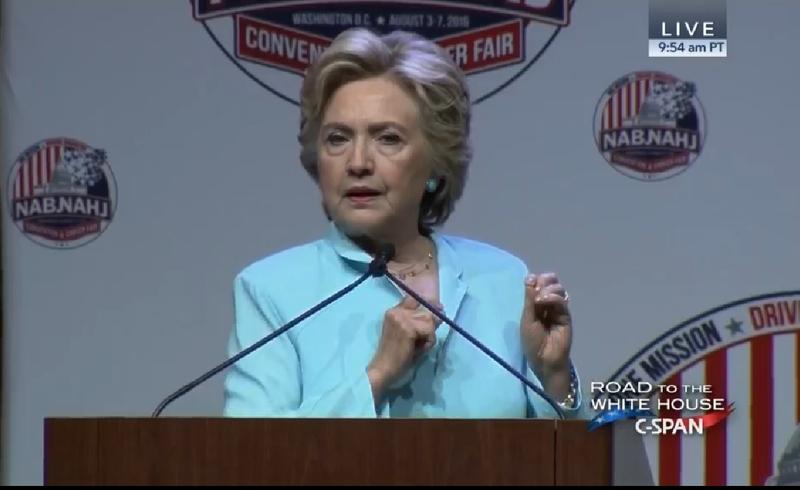 The first presidential debate is less than a month away, and a staff shakeup at Donald Trump's campaign is certain to change the tenor of the debates going forward. The GOP contender has surrounded himself with media executives and conservatives who are known for their blistering attacks against the Clintons for many years now.
How is Hillary Clinton to prepare for that, especially when it comes to the debates?
Former New York City Public Advocate Mark Green has worked on Democratic campaigns, including his own bid for New York City mayor against Michael Bloomberg in 2001. He said Clinton's team will have to focus on "how to react — from a defensive posture, into an offensive criticism."
"With Roger Ailes and Stephen Bannon advising Trump, Hillary's team has to guess at what off-the-wall questions, attacks, about her or Bill [Clinton] are coming her way, and how to response with one phrase, one over-arching ribbon," Green said.
In this interview, WNYC's Richard Hake talks with Green about the likely tenor of the first presidential debate.