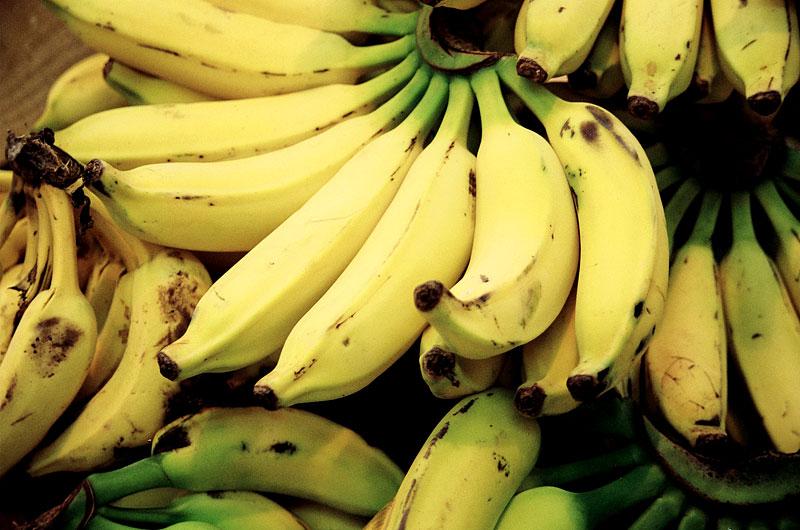 Bananas are big business. The recently announced merger between fruit giant Chiquita and the Irish company Fyffes will create a $4.6 billion company. But, author Dan Koeppel explains, it comes as the world's banana plantations are facing a deadly fungus that could put pressure on producers. 
There are over 1,000 varieties of bananas, but the ones you see in your supermarket are the Cavendish banana. "We can't think of banana plantations as farms. We should think of them as factories," Koeppel says. And they make just one kind of banana, making them more susceptible to disease.
Enter the Tropical Race 4 strain of Panama Disease, a virulent fungus that's been affecting Cavendish bananas since it emerged in Malaysia in the late 1980's. It's now spread throughout Asia and Australia. And in recent months, it's spread to Africa and the Middle East for the first time. No chemicals have been found to be effective against Panama Disease.
Bananas are the most popular fruit in America and almost all of them come from South and Central America. Koeppel says, "The Panama Disease will hit Latin America. We don't know when." Whenever it strikes, the banana industry is going to have to find new land for new banana plantations. And that will create a giant squeeze for the banana business. "As American demand for the fruit is growing, the amount of places the banana can grow is decreasing."
Koeppel says the answer will be growing more varieties of bananas, including a cross-bred, genetically modified banana for commercial production.
Dan Koeppel is the author of Banana: The Fate of the Fruit That Changed the World.