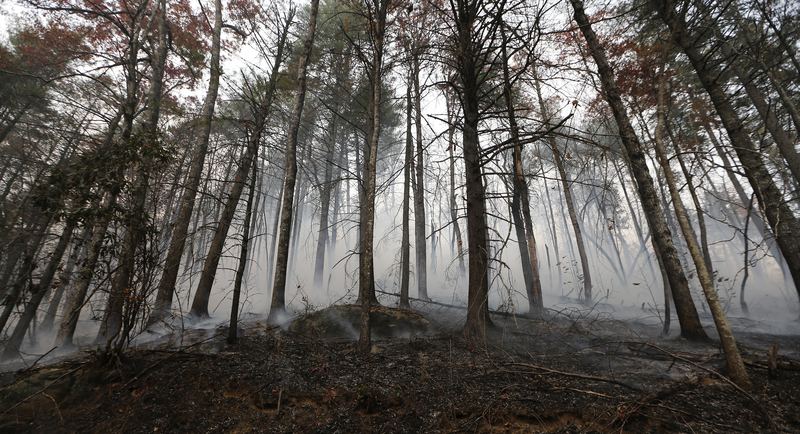 Click on the 'Listen' button above to hear this segment.
Powerful wildfires moved swiftly through Great Smoky Mountains National Park in Tennessee earlier this week, engulfing the nearby resort towns of Gatlinburg and Pigeon Forge. At least seven people, died dozens are injured, and more than 250 homes and buildings are destroyed.
Thick smoke hangs over Gatlinburg, as nearly 14,000 residents and tourists who have evacuated the area wait to assess the damage. Emergency responders have worked around the clock to fight the blaze, which has been fueled by strong gusts of wind upwards of 60 miles per hour. Authorities have blocked off the area as search and rescue missions continue. The drought-stricken region has received some reprieve in the form of rain, though fires are still smoldering.
Larry Waters, mayor of Sevier County, Tennessee, gives an update on the aftermath of the wildfires and what the damage means for the local economy.