In Wikileaks Emails, a Glimpse of Phil Murphy's Campaign for Governor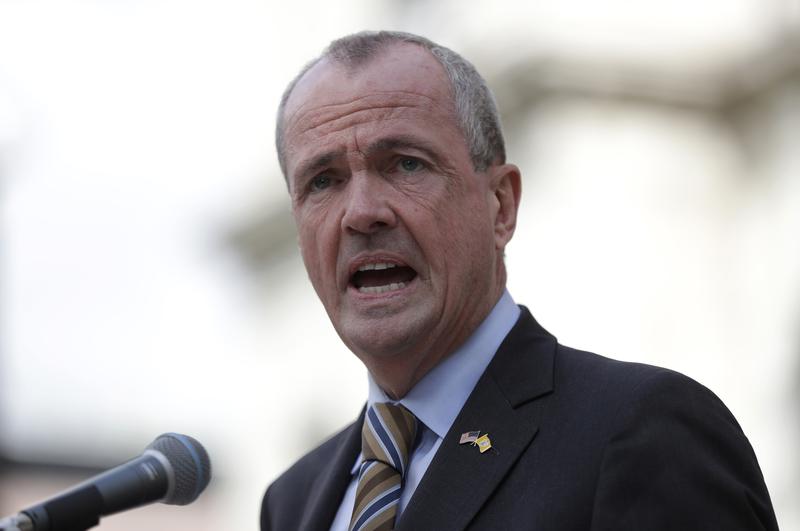 Hacked emails released by Wikileaks from the account of Hillary Clinton campaign Chairman John Podesta were a controversial topic in the third and final presidential debate. But the inner workings of Clinton's campaign aren't the only ones on display in the emails.
They also give a peek into the campaign of Phil Murphy, the only Democratic candidate to have announced a run for governor of New Jersey in 2017, and the race's perceived front-runner. Emails from Murphy show how serious candidates for political office use secretive non-profit organizations to put themselves and their issues in front of voters before formally entering a race.
Murphy, a former Goldman Sachs executive and one-time ambassador to Germany, co-founded New Start New Jersey in 2014. The organization is a 501(c)(4) — a tax-exempt non-profit that doesn't have to disclose who its donors are. 501(c)(4)s are supposed to be "social welfare organizations," but are allowed to engage in political activity if it's not their primary function. Issue-oriented groups like the National Rifle Association and the National Association for the Advancement of Colored People have long used 501(c)(4) status, and the anonymity of their donors protects them from potential retribution for their political views.
After the 2010 Supreme Court decision in Citizens United v. FEC, however, these politically active nonprofits can directly advocate for or against candidates, and they can receive and spend unlimited amounts of money. For that reason, 501(c)(4) groups have been increasingly used as "dark money" political organizations.
Although many speculated at the time it was launched that New Start New Jersey was Murphy's first step toward a gubernatorial bid, he said it was exclusively an issue-oriented organization. During a 2015 TEDx talk in the community of Navesink, Murphy said, "New Start New Jersey is focused completely and utterly on strengthening New Jersey's middle class, and expanding it."
But in a March 2014 email leaked by Wikileaks, Murphy described his political ambitions as "VERY serious but not yet committed." He told Podesta that he would form a 501(c)(4) to boost his name recognition and qualifications for a possible campaign to replace Governor Chris Christie.
"Just to let you know, our New Jersey political deliberations continue, quietly and intently," Murphy said in the message. "As there is no sense as to when the election will be (impeached? Resign to run for president? Neither?), we are likely to establish a policy-oriented c4 aimed at growing the NJ economy from $500 to $600 billion in 5 years. We are hoping that a platform like this will give us visibility, credentials, etc."
That use of the word "us" instead of "me" is important, said Lloyd Mayer, a law professor at the University of Notre Dame who specializes in non-profit tax law. He said 501(c)(4) organizations are barred from making a political campaign their primary motivation, and cannot be used for private benefit.
With those qualifications in mind, Mayer said there isn't enough in the email to show any wrongdoing on Murphy's part, but it does raise two yellow flags for him.
"One is that the c4 was clearly formed anticipating a possible run for governorship of New Jersey," he said. "The second issue is whether the 501(c)(4) was formed primarily to benefit Mr. Murphy by raising his profile in his state."
But more than that, Mayer said the email gives a peek behind the curtain, showing a powerful tool that serious candidates use to put themselves and their issues in front of voters before formally declaring their candidacy. 501(c)(4) organizations may use their money to pay for things like issue-specific ads, or for organizing events with prominent figures.
"This indicates that 501(c)(4)s are becoming part of the political landscape, which raises the issue of whether this is what Congress created this category for," Mayer said.
501(c)(4)'s have proliferated in the wake of the Citizens United decision in 2010, promoting candidates across the political spectrum — from the Democrat Murphy to Republican Chris Christie, who, in 2012, was the beneficiary of a timely TV ad blitz from a 501 (c)(4) boosting his credentials as a bipartisan reformer.
A spokesman for Phil Murphy's campaign did not answer any of WNYC's questions about Murphy's involvement with New Start New Jersey, or what Murphy meant in the Wikileaks emails. The campaign referred WNYC instead to New Start New Jersey President Tim Castano, who said the 501(c)(4) has operated as a policy organization in full compliance with IRS rules since its launch.
Castano provided WNYC with New Start New Jersey's form 990 running from April 21, 2014 to June 30, 2014. The form shows $317,370 in total revenue, $153,000 of which went to "strategic planning and communication services" and $84,000 to "issue-based public opinion research." Castano agreed to provide the group's most current form 990 in the coming days.
As New Start New Jersey began to take shape, Murphy asked Podesta in another email if it would be possible for the president, first lady or vice president to attend the organization's launch. "Seems tough," Podesta replied, agreeing to check into it. In the end, Murphy settled on launching the organization in the company of prominent political figures, including NAACP President Cornell William Brooks, and Murphy's rockstar friend Jon Bon Jovi.
Murphy is no stranger to Wikileaks or the political fallout they can cause. In 2010, relations soured between German politicians and U.S. officials after Wikileaks released a trove of classified cables from U.S. embassies. In one, then-Ambassador Murphy reportedly called German Chancellor Angela Merkel "insecure" in dealing with the United States.