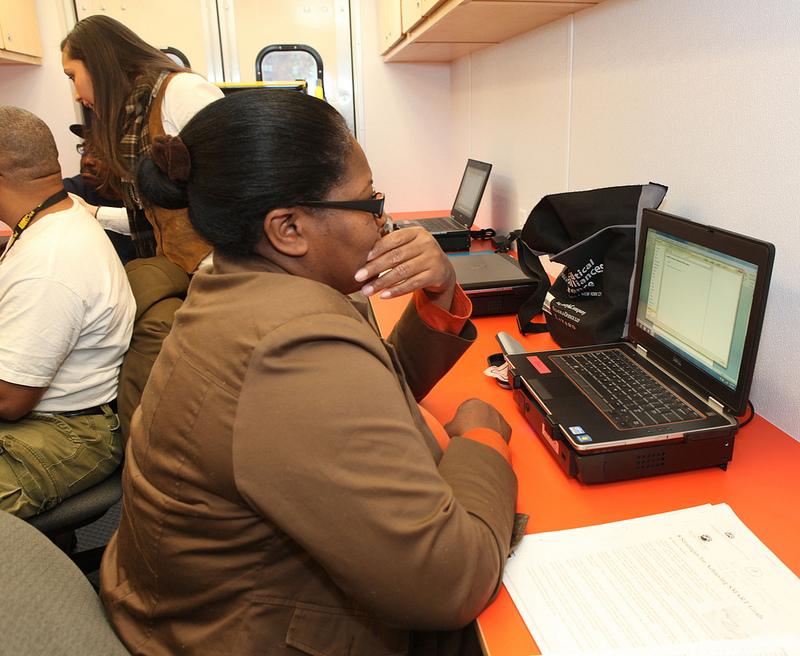 In areas of the city where New Yorkers don't have easy access to broadband, it can be difficult to find a job – or even a build a resume to get started. The New York City Housing Authority is trying to help some of its residents by rolling in WiFi on wheels.
Bernard Williams and Joshua Stevenson run one of NYCHA's digital vans, which are fitted with computers with WiFi as well as a printer/scanner. The vans also serves as mobile community center, and the two men are its directors. They let visitors know about job and education opportunities and help them with their resumes.
"We make sure their resume doesn't get kicked to the trash," Stevenson said. 
And when kids show up, they act as mentors, but also understand that sometimes, all people want to do is just surf the web a little or relax watching a video or playing a game.