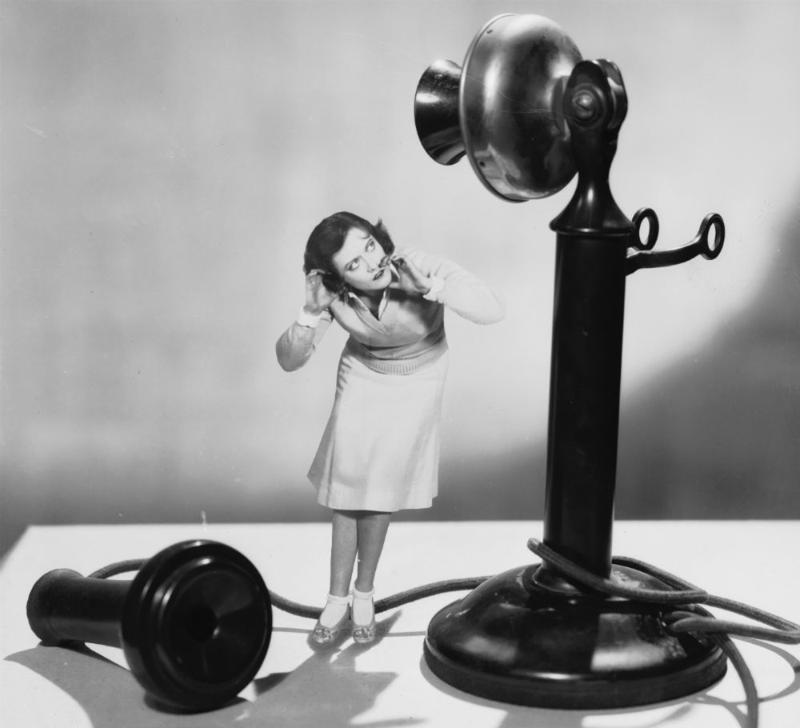 We've been asking people why they're signing up for New Tech City's "Bored and Brilliant" project. Over 300 people have responded, and we've read every single word.
So far, 4 

of you have told us you don't want to die addicted to your phone.

21

 say you want to write more.

3

 people who don't own a smartphone at all have signed up as a volunteer "control group."

At least 

1

 person fears cellular device "dystopia."

The largest team we've heard about clocks in around 

30

 people (a 9th grade English class).

There are 5 pastors and 1 rabbi who say they need a break from their tech. 
We've had people describe streets in Shanghai, Boise, Geneva, Tel Aviv, and Honolulu. 
To those of you who signed up to embrace the benefits of boredom, thanks! We're gathering your stories, parsing the data, and hoping the collective insights will help us all figure out, together, the best way for tech to fit into our lives.
We're grouping them into some common themes and pulling out some goals that keep coming up. 
Don't see your reasons on here? Send it to us!
GOAL: FIGURE OUT HOW MUCH TIME I ACTUALLY SPEND ON THIS THING.
Words that came up a lot: actual, real, aware, time, curious.
"I think I use my phone less than my peers — I want to see if I'm right! I look at phone-addicted twenty-somethings with some degree of distaste, so I want to see if my perception is skewed and [if] I actually turn out to BE a phone-addicted twenty-something."

"My phone is my assistant for work and probably my best friend... I use my phone a lot — I just don't know how much, and I'd like to be able to measure that out before I decide to curb my usage."

"What I'm hoping to discover is the winners and losers technology creates in my life. That is, where does it help? Where does it hinder?"
GOAL: HI, I'M ADDICTED. HELP! 
Words that came up a lot: habit, constant, conscious, break, check, Instagram, Facebook, email.
"I want to unshackle myself from my addiction to the 'dopamine squirt.'"

"I feel like the frog in the pot of water brought to a slow boil... It hit me that I had started picking up my phone compulsively even when I knew for a fact there's nothing to look at."

"I don't get good sleep, yet I love to read or watch my cell phone in bed until I fall asleep. I love it, in that warm welcoming huggy sort of way, that I'm pretty sure is the same part of my brain that likes chocolate and my boyfriend. So, I'd like to get myself to stop looking at it after 7:45 p.m. and not until like 8 a.m.

"My eyes just hurt. Please oh please give them a break."
GOAL: TAKE MY TIME BACK. 
Words that came up a lot: time, check, productive, work, mindless, instead.
"I want to read more books, make more things, spend more time out in the world... and I want to model all of that for my kid, who is already spending too much time on Minecraft and not enough time drawing."

"I'm tired of mindlessly consuming when I could be producing."

"I'm very Type-A and have never in my life had a problem with procrastinating before now! And I feel the creep of low-level depression sneaking in — help!"
GOAL: FREE UP BRAIN SPACE FOR CREATIVITY.
Words that came up a lot: creative/creativity, boredom, write, think, work, ideas, project, thought.
"When I quit my job to pursue writing full-time, I did it because I wanted to have time to sit around and read books and walk around the neighborhood and visit art museums and THINK. I wanted to have long stretches of time to wonder, because without that time, your writing comes from your head or your hip rather than your soul. It becomes kiddie pool rather than ocean."

"I want to have more time to think original thoughts and clear my head so that I may write that book I've been working on, that musical project I keep putting off, and start that podcast I've been dreaming of starting. I want to walk down the street and look at the things and the people around me, not at my phone."

"I am trying to finish a play right now. And the phone (and the tablet) appear to be the chief culprits in two ways: they take me away from my writing (which, BTW, I begin with pen and paper), and when I do get to it, my brain feels...filled with static."
GOAL: CONTRIBUTE FOR THE SAKE OF SCIENCE!
Words that came up a lot: Evidence, science, research, habits, data, experiment.
"I am willing to contribute to research about how we use these expensive gadgets, and maybe learning about my own habits."

"I was hoping that I could be something of a control group for the experiment... I don't have much time to spare to spend on my phone and when I have a little time to relax, I often refrain from using it."

"I guess I feel pretty brilliant WHEN I'm using my phone — getting ideas from articles, stories, blogs, and pictures I see and bouncing those ideas off other people in a virtual environment (most of my friends live far away). I want to see the evidence that I'm actually more brilliant without."
Don't see yourself in any of these categories? Let us know — you can take our survey here. and if you haven't signed up to take our week of challenges, we'll be issuing them via podcast starting on Feb 2nd. Subscribe to New Tech City on iTunes, or on Stitcher, TuneIn, I Heart Radio, or anywhere else using our RSS feed. More Bored and Brilliant info here. 
Originally published January 20, 2015.