Soundcheck
Face The Music: Why You Quit Your Instrument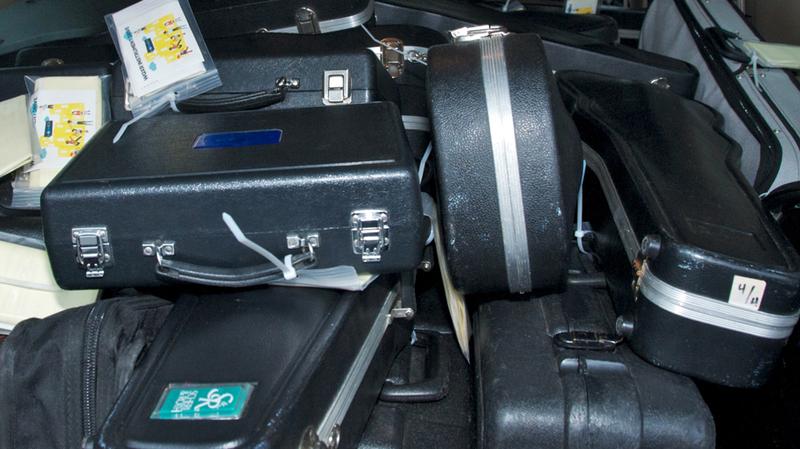 Orchestrated by our classical sister station, the WQXR Instrument Drive is collecting "gently used" instruments at various drop-off locations throughout New York, northern New Jersey and Long Island. The drive, a partnership with Sam Ash and Mr. Holland's Opus Foundation, runs through April 7. The thousands of trumpets, violins and other lonely instruments will be collected, repaired and donated to music education programs in New York City public schools.
With the drive in full swing, Soundcheck's John Schaefer and WQXR's Jeff Spurgeon take a moment to find out the stories behind a few instruments that became part of the drive.
They talk with our listeners Lee, a writer who found an electric guitar in Central Park when she was in high school, and Hal, who's donating a keyboard that has "been sitting in a corner of my bedroom forlorn and unplayed for a number of years." 
Plus: Deborah L. Jacobs, author of Estate Planning Smarts, has made a career out of giving people advice about family heirlooms. But when she suggested that it was time to give her maternal grandfather's violin to the WQXR Instrument Drive, some of her family had a hard time letting go. At first.
Jacobs blogged about the experience, and she joins John and Jeff to tell the story of the violin once owned by "Grandpa Oscar."