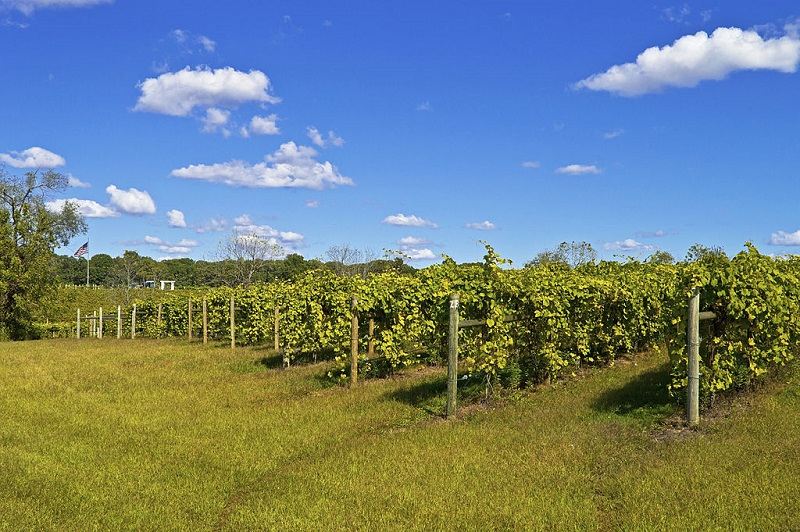 Our wine tour continues with a stop in the Garden State! New Jersey now has the seventh largest wine industry in the country, and winemakers are thriving. We'll be joined by Tom Cosentino, director of the Garden State Wine Growers Association, along with vintner Cameron Stark, winemaker at Unionville Vineyards who is now making cider at Ironbound Hard Cider, and Gene Ventimiglia, founder of Ventimiglia Vineyard, where he has been making award-winning wines for over 30 years. There are about 50 wineries currently operating in New Jersey's three designated American Viticultural Areas.
Events: The Vintage North Jersey Wine & Food Festival will be held at the Four Sisters Winery in Belvidere, NJ on August 20th and 21st where northern New Jersey wineries team up.  
Garden State Wine Growers Association's Wine & Music Experience will be held Labor Day weekend, Sept. 3rd and 4th, at the Horse Park of NJ (626 Route 524 Allentown, NJ). The event features 17 NJ wineries and musical entertainment including national touring bands Roomful of Blues and The Slambovian Circus of Dreams.