Why Tenants Lose When They Go Up Against Landlords in Newark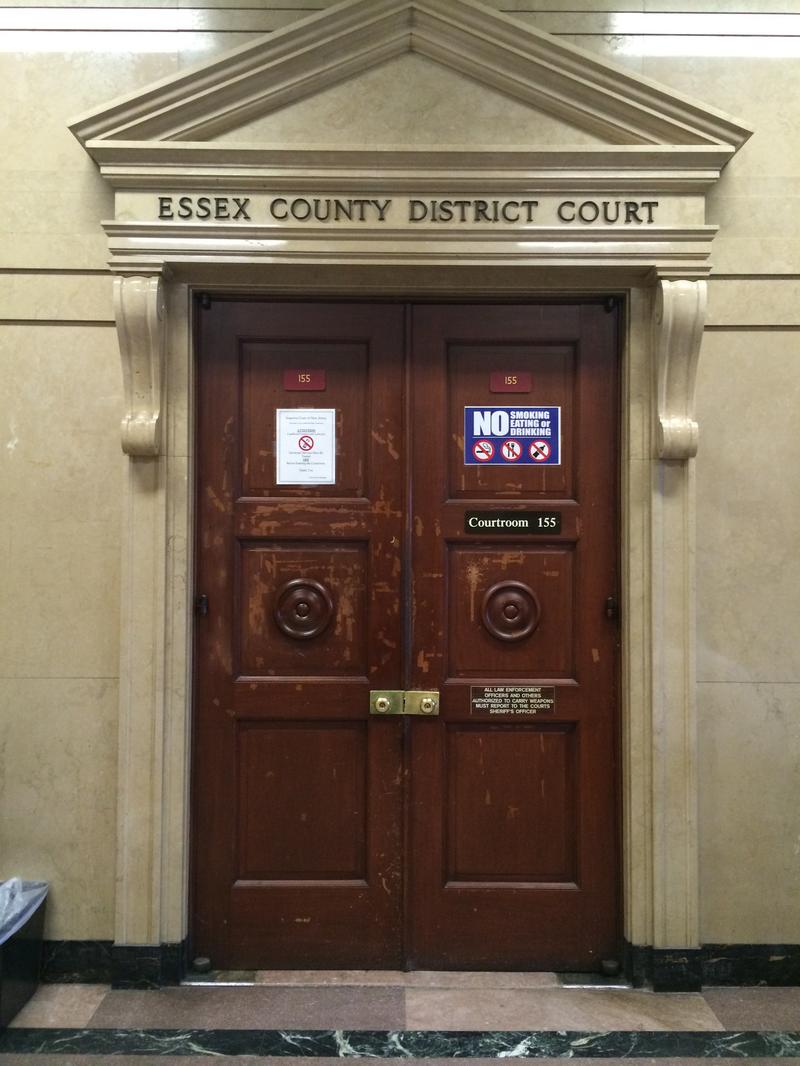 About 200 people arrive every day in Landlord/Tenant Court in Newark. Some want to tell a judge about the rats, or the mold, or the ceilings falling down, and why they stopped paying rent to force the landlord to fix their apartment. 
But instead of seeing a judge, they are sent into the hallway to meet with the landlord's lawyer. And often that means the case never makes it back to court.
"Most of the landlords are represented,  99 percent of the tenants are unrepresented," said Catherine Weiss, an attorney with the Lowenstein Center for the Public Interest, which provides a legal clinic for tenants in the Newark landlord-tenant court once-a-month.
About 40,000 eviction cases are filed in Essex County each year, mostly by landlords who want to collect rent from delinquent tenants. But as many as half — or more — of those cases will never actually go before a judge. 
Advocates for tenants are concerned about a particular group of renters who get taken to eviction court by their landlords — those who deliberately withheld rent payments as a way of getting the landlord to address uninhabitable conditions were being ignored.
"When an apartment is not up to code, or the landlord fails to provide heat in the winter, or there's mold infestation or rodent or roach infestation, the tenant, as a defense, is within her right to withhold rent," said Paula Franzese, a Seton Hall Law School professor.  "The idea being that she'll use the withheld monies to try to abate the problem herself." 
Franzese researched eviction cases in Essex County from 2014 and found only a minuscule number of those 40,000 tenants who get eviction notices actually used that habitability defense, known also as the Marini defense, in court. That year just 80 tenants raised it, Franzese said.
"In Essex County, particularly in the cities, like Newark, like Irvington, like East Orange, where substandard rental dwellings are known quite clearly to exist, one would expect to see tenants asserting the betrayal of the implied warranty of habitability much more often as a defense to a landlord for nonpayment of rent," she said.
There is a reason the number is so small — and Franzese doubts it has anything to do with an absence of substandard rentals. Rather, advocates for poor tenants say it has to do with a system that works against people without the money to hire a lawyer, or satisfy the financial requirements needed to plead a habitability defense in the landlord-tenant court system.
Tenants are required to deposit the rent money that they withheld into a court fund that is like an escrow account. If their court hearing is months away, they must continue to deposit the rent with the court during that time.
"They're not allowed to raise the (habitability) defense, if they don't have the money up front," says Weiss, the public interest lawyer.  She says it is placed with the court to show that if they lose, the rent can go to the landlord.
As a result, Weiss says, many tenants give up the court fight and just find a new place to live. But even when tenants are able to comply with the rules, their lack of legal representation puts them on an unequal playing field.
Take for example, the case of Augustine Realty v. Kimyada Ward. 
Ward paid her rent into the court fund, and brought to court a file of documents showing health department violations for rats and mold. 
"We have caught over 10 rats in my house with the mouse traps and I have seen rats across my daughter's bed at night, across my bed,"  Ward said. 
While she was waiting for her court hearing, she was approached by her landlord's lawyer. In a friendly conversation, Ward allowed the attorney to look over her entire file. Then, when they presented their cases to the judge, the attorney dealt the winning blow to the case. She hadn't put her requests to the property manager in writing. She lost the case.
Seton Hall professor Franzese wants to change the rental deposit requirement through legislation, and has reached out to Trenton lawmakers, hoping for a bill to lift that deposit requirement. She says it's not fair to tenants who want to use the money to abate the problem they claim the landlord hasn't addressed. Also, the legislation she is seeking would call for the courts to consider prior inspection records on a unit in its decision.
Kevin C. Orr, an attorney who has represented landlords in Newark's court for years, says lifting the requirement wouldn't be not fair to landlords. He says landlords have the right to collect that rent money if the tenant loses in court.
The tenants have "an obligation under the lease, written or oral, to pay the rent," Orr said. "If they're going to withhold the rent, they shouldn't be spending it elsewhere."
Orr also questioned Franzese's assertion that so many apartments are substandard. Franzese acknowledged she doesn't know how many tenants withheld rent in order to protest habitability issues their landlords failed to address. She says her belief that it's greater than 80, is based on anecdotal information.
Franzese is also asking New Jersey state legislators to pass bills making landlord-tenant court records confidential. She says it will prevent future landlords from discriminating against renter applicants based on past eviction cases. It's known as blacklisting, she said.