Why 'Sanctuary City' Dispute is About Public Safety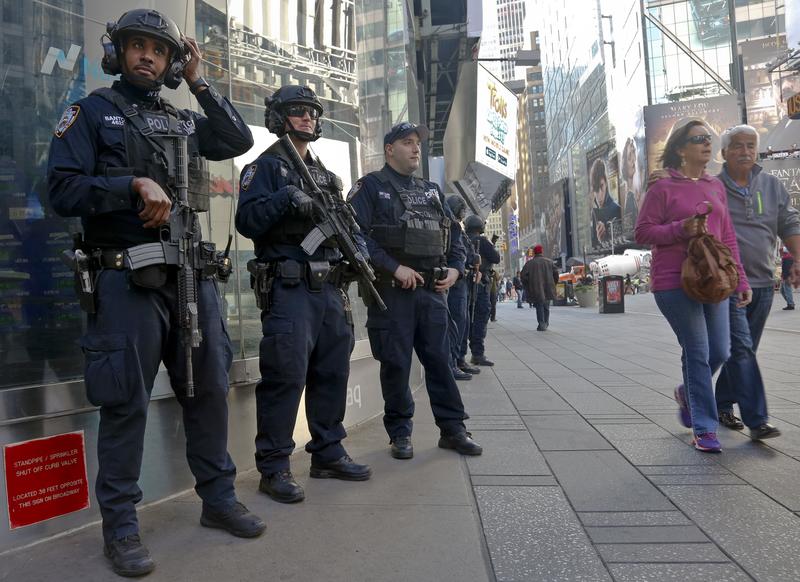 President Trump's executive order on public safety states that "many aliens" who violate or overstay their visas or enter the U.S. illegally present a threat.
His order goes on to say that sanctuary cities like New York "willfully violate Federal law in an attempt to shield aliens from removal," causing "immeasurable harm." Jurisdictions that don't comply with immigration laws could now lose federal funds.
There is no single definition of a sanctuary city, and policies vary tremendously across the country. But in New York City, immigration agents are not allowed in the jails. When immigrants without legal status are arrested, they can only be detained or turned over to federal agents for deportation if there's a warrant and they've been convicted of a violent crime. A 2014 local law spells out nearly 170 different offenses that meet that definition. They include various forms of assault, arson and sex crimes.
Council Speaker Melissa Mark Viverito said these limits make sense.
"If you're committing a nonviolent offense but you're otherwise contributing positively to the city, why should you be torn apart from your family?"
Police Commissioner James O'Neill and Mayor Bill de Blasio joined the argument Wednesday, saying that immigrants will be less likely to cooperate with law enforcement if they're afraid of deportation. "We build trust," said O'Neill. "I wouldn't want to do anything to put that at risk." 
Trump's order changes enforcement priorities, too. In addition to aliens convicted of criminal offenses, the Department of Homeland security will also prioritize those who have been "charged with any criminal offense, where such charge has not been resolved."
Avideh Moussavian, a policy attorney with the National Immigration Law Center, warned that this policy could lead to "gross infractions of due process protections." 
She said people could become enforcement priorities if "they have been merely charged with an offense, even if their charge is pending and turns out later to be dismissed."
From a practical standpoint, it would be very difficult to deport more immigrants. The nation's immigration courts have a tremendous backlog of cases. Judges who handle immigration cases estimate there are 75 vacancies among their ranks, and Trump has imposed a federal hiring freeze. However, the executive order means that the freeze on judges could be lifted in the name of national security.
Heather Mac Donald, a fellow with the Manhattan Institute, agreed with Trump's tough stand on sanctuary cities. She called it "lawless behavior" for New York City "to defy a lawful federal request to hold an illegal alien criminal beyond his release time in order to start deportation proceedings."
Both the council speaker and the mayor said they would vigorously defend the city's policies if funds are withheld. They believe more than $150 million for the NYPD could be at stake, much of which is devoted to anti-terrorism.
They also argued that law enforcement agencies do in fact cooperate with their federal counterparts, despite protections for immigrants.
From October 2014 to September 2015, the city's Department of Correction reported that there were 944 immigration detainer requests from federal agents. A total of 219 individuals were turned over.
After President Barack Obama changed enforcement priorities, there were only 51 requests in the next year, and nobody was turned over. But the city also shares information with Immigration and Customs enforcement about individuals in custody who have been previously convicted of violent crimes, so they can be transferred if they're about to be released from custody if ICE requests them.
"This works," said de Blasio. "It has been working, it's helped to keep us safe, without undermining the relationship between our police and our communities."