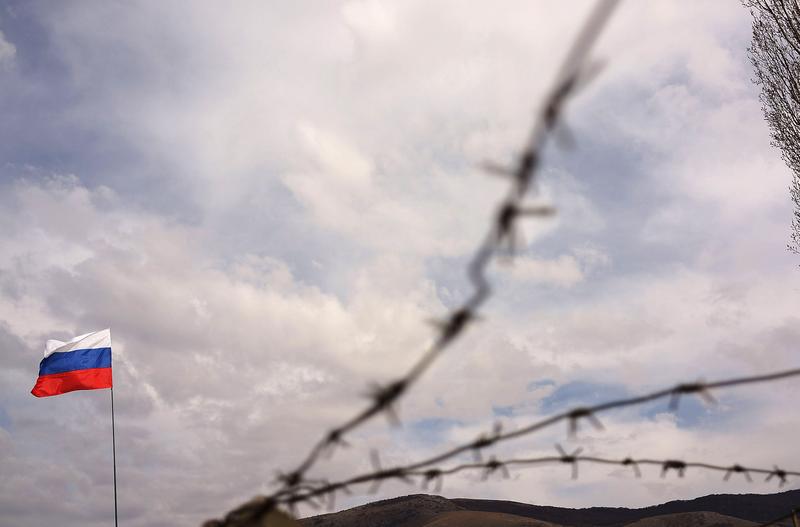 Less than a week ahead of next week's referendum on the future of the region, Russian forces have strengthened their hold on the Crimean Peninsula, taking over a military hospital in Simferopol, a military base in Sevastopol, and a naval supply base in Chornomorskoye.
Over the weekend, former Defense Secretary Robert Gates told "Fox News Sunday" that even if Crimea ends up as part of Russia, it's unlikely that what we're seeing is the start of a new imperial project by President Vladimir Putin. 
"I don't think that he wants to recreate the Soviet Union precisely because he doesn't want to have responsibility for economic basket cases like Ukraine is at the present time," Gates said. 
For all the fears of entering into a second Cold War, Putin's biggest hesitation might not be the political or military fallout, but the economic hit it could cause for his country. James Stewart, columnist for our partner The New York Times, argues that the economic climate of today's Russia is nothing like the Soviet Union's was two decades ago—and that this could be the crucial factor that prevents the current conflict over Crimea from escalating.
Last week the Russian stock market index RTSI fell by more than 12 percent, wiping out $60 billion dollars in asset value—more than the total cost of the Sochi Olympics. Russia's central bank quickly raised interest rates to 7 percent from 5.5 percent in an effort to stabilize its plummeting markets.
Russian stocks have stabilized for now, but Stewart says the market tumult isn't quite over yet—and President Putin knows it.