Why President Obama Kept Coming to New York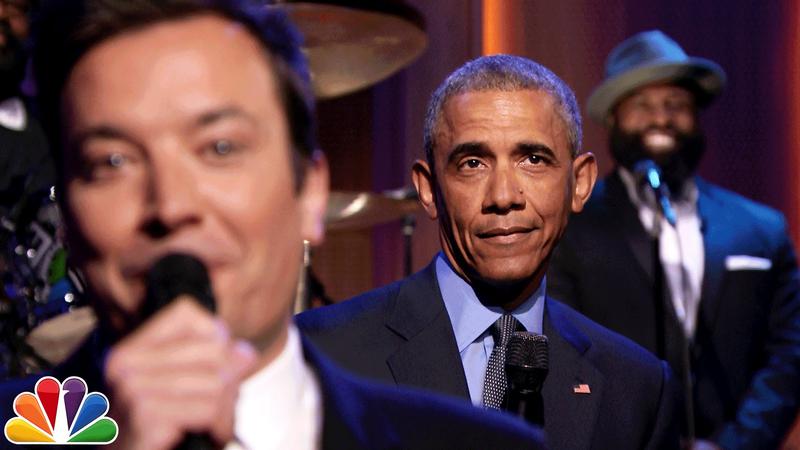 Culture, cuisine, and cold hard cash.
Those are three of New York City's biggest draws, and among the major reasons for the 32 trips (maybe more) that Barack Obama made here during his presidency.
Perhaps they're similar to the reasons you visit or even live here. But you probably part company with Obama in not making it your business to be in the city every September to address the United Nations General Assembly. And maybe you're not in the habit of having your supporters — do you even have supporters? — throw you fundraisers that rake in $1.5 million in a night.
Of course a lot of candidates use New York like an ATM. Sarah Kovner, a longtime member of the Democratic National Committee, said the city is the most lucrative stop on a national fundraising circuit that includes big cities like Houston, Atlanta and Chicago. "Candidates will also go to California, maybe to San Francisco and Los Angeles a couple of times," Kovner said. "But for every time they go there, they'll come to New York four or five times."
She and her husband Victor Kovner, a lawyer with a white shoe firm, threw a fundraiser for Obama in their apartment on West 67th Street in 2012. It's a story of white wine, photo ops and bulletproof glass. (Listen for Sarah Kovner's story about pushing back against one of the Secret Service's demands — and getting her way.)
The president also came to New York to give policy speeches, eat sophisticated food like Kholrabi burritos at Blue Hill restaurant in the West Village, and imbibe high culture with his family. He also buffed his Regular Guy image by cracking jokes with Jon Stewart on The Daily Show and slow-jamming the news on Late Night with Jimmy Fallon. There were solemn occasions, too: he attended a memorial service for news anchor Walter Cronkite and laid a wreath at Ground Zero after the death of Osama bin Laden.
The president's comfort with New York, and the affection he received from many New Yorkers, has at times made other Americans suspicious. Stewart Patrick, a senior fellow at The Council on Foreign Relations, said this was especially true with Obama's embrace of the United Nations.
"A lot of Americans think of the U.N. as a foreign entity," Patrick said. "And to the degree they associate New York as being cosmopolitan and international, it can be tarred with the same brush as being elitist and out of touch with Main Street, USA."
In other words, the divide that produced the results of the last election.
{Music: http://freemusicarchive.org/music/Dave_Depper/Compositions_3/Swagger_1)