Micropolis
Why Political Correctness is So Annoying...and Why it Works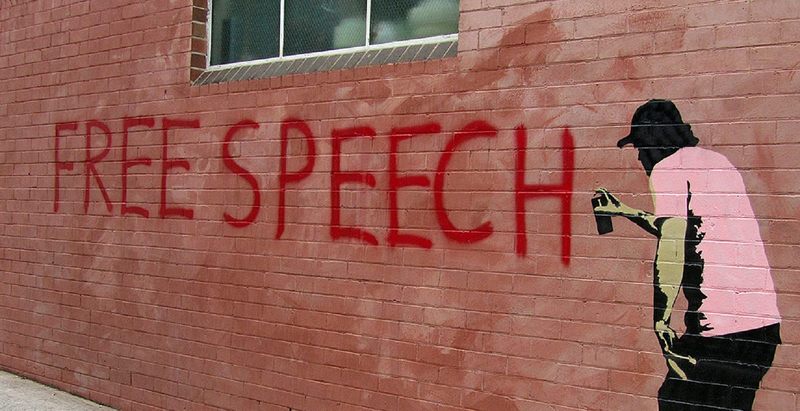 Among the many striking aspects of the 2016 presidential race is this: 'political correctness' is regularly touted as one of our greatest societal evils.
But it's not just Republican candidates: 68 percent of all Americans think 'P.C.' is a big problem, according to this Fairleigh Dickinson University poll. 
The question is, why?
In this episode [click "Listen" above], we explore how the policing of language can cause anxiety for many of us, while also forcing us to think about race and gender and other issues.
Additionally, we turned to people who think about words for a living—writers—and put this question to them: Does "political correctness" shape today's art and expression? And if so, is that a problem or a necessity?
Below are just a few of their responses. Feel free to weigh in!

1) Mohsin Hamid, author of How to Get Filthy Rich in Rising Asia and frequent contributor to the NYT Book Review.
"I think power shapes language: what we can say, what we choose to say. And of course power shapes art. 'Political correctness' is just a description for certain ways in which some aspects of power are affecting language. There are many other ways. Think of what happened to Jeremiah Wright, President Obama's former preacher, when he violated the norms of 'patriotic correctness' in his sermons that were posted online. A firestorm. There are also issues of 'religious correctness' that one faces in, for example, Pakistan, where I live. The list goes on and on. And no artist is unaffected by them." 
2) Branden Jacobs-Jenkins, playwright, An Octoroon and Appropriate, says:
3) Teju Cole, pictured below, author of Open City and photography critic at The New York Times Magazine.
"I must have missed when political correctness enslaved human beings, killed them with infected blankets, exiled them from their homes, prevented them from voting, sexually assaulted them, and destroyed their neighborhoods with malign economic policy and bad policing. We have a number of very serious problems — ongoing issues or the aftermath of historical issues — to think about; political correctness is not one of those serious problems. I personally love political correctness because a vehement opposition to it is a pretty reliable way of flagging those who want to be jerks about other people's pain without having to pay any social price for being so." 
4) Young Jean Lee, filmmaker and playwright (Straight White Men), says:
5) Julia Alvarez, author of How the Garcia Girls Lost Their Accents and A Wedding in Haiti.
"The writers I most respect are inclusive and diverse and their works include and even humanize politically-incorrect characters.  (Just think of Flannery O'Connor's!)  These writers do not legislate or promote a certain point of view, but they increase our level of awareness about the world we live in. I love the Chekhov quote that the task of the artist is not to solve the problem but to state it correctly. A character might be racist or a situation in a story unpalatable, even offensive, but if these work in the service of the story/poem, then an artist should not censor herself with other considerations. But writer has to have a certain level of awareness, even if her characters and the situations they are in do not.  We, as readers, have to feel that those deeper issues are being addressed and a more capacious vision being sought."
6) Manil Suri, author of The City of Devi and The Death of Vishnu.
"Political correctness is such an obvious and juicy target when artists allow themselves to fall victim to it that I feel it should be one's moral duty to go after it with the sharpest implement available. I'm sure I succumb to it myself on occasion (being Third World and gay and a person of color, etc) but can only hope someone shows enough mercy to puncture the 'art' that results." 
What do you think? Listen to my question and then click on "Reply" and tell me. We may use your comment for a future story!