Why NJ's Democratic Senators Are Threatening Additional Iran Sanctions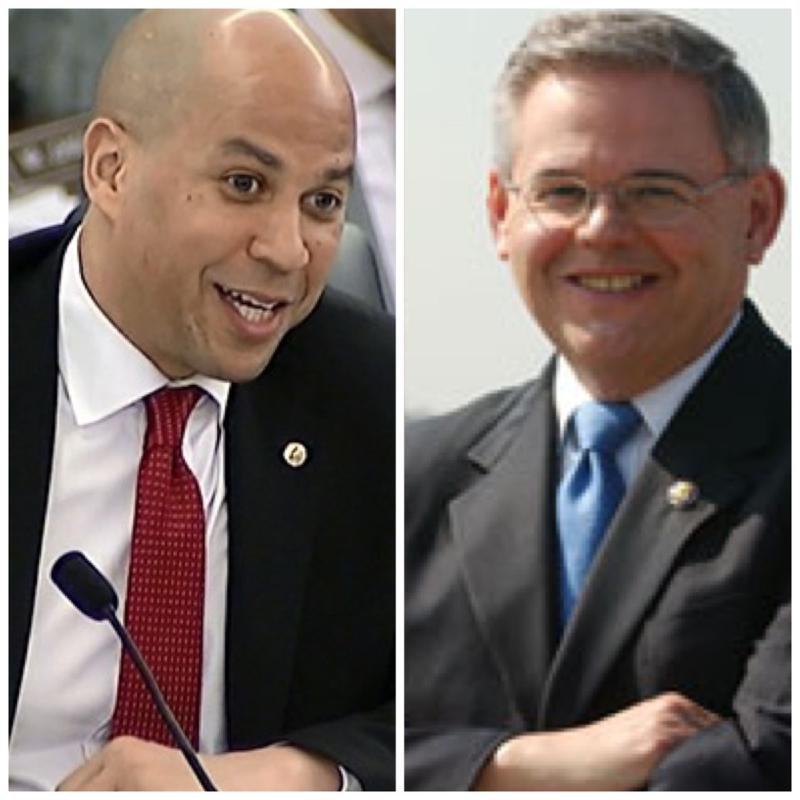 U.S. Senators Robert Menendez and Cory Booker from New Jersey are among just 16 Democratic Senators supporting a bill that threatens additional sanctions on Iran. The bill, were it to pass, could scuttle a signature foreign policy achievement for President Obama. But experts say passage is not likely.
The deal the Obama administration shepherded in Geneva lightens sanctions on Iran in exchange for bringing its nuclear program under closer scrutiny. That agreement goes into effect on Monday.
Iran's foreign minister has said that any new sanctions would kill the deal.
But Sen. Booker's office says imposing additional sanctions if Iran does not adhere to the nuclear program deal would give U.S. negotiators "leverage."
A spokesperson for Menendez, the Chairman of the Senate Foreign Relations Committee, says the bill is an "insurance policy," since Iran has not always kept its word.
Gary Sick is the former principal White House aide for Iran and a professor at Columbia University. He says the bill isn't likely to go to a vote, which may explain why the Democrats feel comfortable going against President Obama.
"Many of the Senators will in fact get full credit with their supporters who really supported this bill," said Sick. "They will say 'I was tough, I signed on to this bill, I did my part.'" Yet the lawmakers wouldn't have to actually "vote directly against their own President and see what the consequences are," Sick said.
Political analysts say a hard line on Iran aligns the New Jersey Democrats with Israel's government and its supporters in the U.S.
According to data from the Center for Responsive Politics, no members of the U.S. Senate have received more campaign funding from pro-Israel groups in the last two election cycles than Menendez and Booker.
In 2011-12, Menendez was the top recipient of donations from pro-Israel groups: $341,170.
In 2013-14, when Booker raised $13 million, $245,569 came from pro-Israel groups. In a year in which his race was the only Senate contest, that was more than any other senator or Senate candidate raised from such groups, and the figure is also comparable to top recipients in previous cycles.
"Senator Booker has long been a strong and vocal advocate for peace, for stability in the Middle East and for the security of our allies, including Israel," his office said. "Supporting this legislation was consistent with the goal of advancing these negotiations; it gives US negotiators leverage, holds Iran accountable and ensures that its leaders understand that if they fall short of their commitments, there will be swift consequences."
Sen. Menendez's office says he has led the effort in Congress to prevent Iran from becoming a nuclear weapon state for nearly 20 years. "As the author of the sanctions which brought Iran to the negotiating table, he shares the administration's belief that a diplomatic breakthrough which results in a verifiable termination of Iran's nuclear weapons program is the favored outcome of negotiations with Iran," a spokesperson said. "Only if Iran breeches this agreement, would a new round of sanctions take effect. The proposal spells out the consequences should the agreement fail and will motivate the Iranians to negotiate honestly and seriously."