The Judges New York Elects Will Alter Lives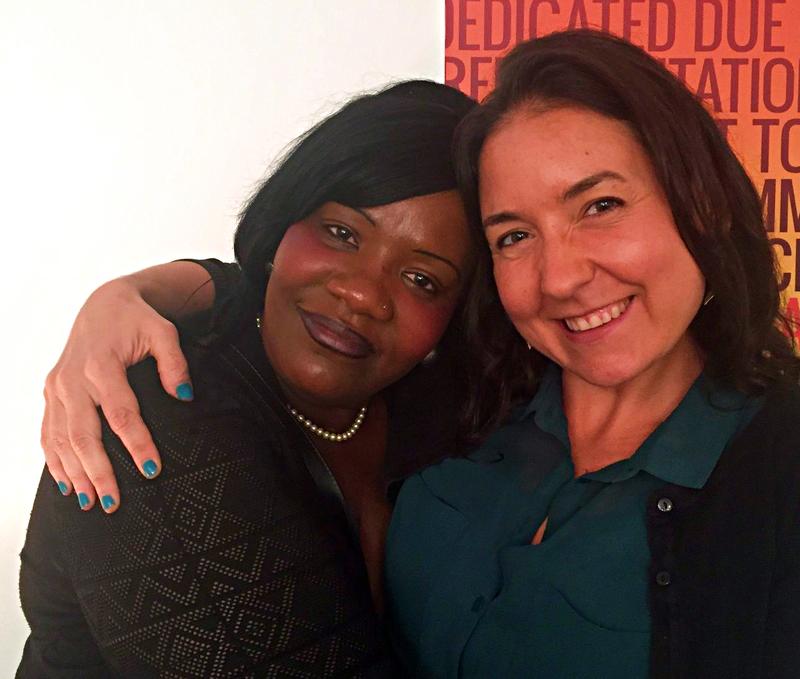 Tracey Jones didn't have much of a childhood. Her home was abusive and unstable, she says. Fearing for her safety, Jones left. It was the early 1980s, in the Bronx.
"And the streets got me," she said.
At 16, she was trafficked by a pimp. She was arrested again and again, for prostitution and drugs. No judge ever asked why a teenager was working as a prostitute, she said.
"I walked into the court, they threw me back in the streets," Jones said. "I didn't need to be thrown back in the streets. I needed help."
In 2001, Jones got clean, and left sex work. But her past wouldn't stay behind her. When she applied for jobs, employers would ask about her record.
Two years ago, a call from the Bronx Defenders gave her a chance to put the past behind her for good. The group wanted to help her clear her criminal record, under a new state law for trafficking victims. New York State has no other expungement provisions.
Zoe Root leads the Prostitution Vacature Project at the Bronx Defenders. She decided to try a bold approach, seeking to get all 31 of Jones's convictions erased, for drugs as well as prostitution.
Judge Linda Poust Lopez, who presides over the Human Trafficking Intervention Court in the Bronx, approved the motion. Jones's record was wiped clean.
Judges have tremendous discretion, and another judge could have ruled another way. The decision to vacate all of Jones's convictions is an example of how the approach, and personality, of an individual judge can matter profoundly to the outcome of a case.
Judge Poust Lopez also gave a heartfelt speech, apologizing to Jones for the ways the state had failed to help her as a child. 
For Jones, that apology meant everything. She asked if she could approach the bench, and give Judge Poust Lopez a hug.
"I felt caring from her," Jones said. "I felt like she truly was apologetic for me being wronged all these years," she said.
The hug opened the floodgates, Root said. Everyone in the courtroom was in tears, from the District Attorney to the court reporter, she said.
"It was one of the more transformative and emotional experiences I have ever had in my life, inside or outside the courtroom," Root said.
Usually, court is either brutalizing or numbing, she said. "It felt like during Tracy's court appearance all of the humanity that has been sucked out of every other court appearance was suddenly flooding through the air vents."
Judge Sherry Klein Heitler oversees the city's special courts, including the trafficking court that heard Jones's case. She has sat on the bench in New York City since 1994, and she knows court is not often a happy place.
"We recognize that the last place somebody wants to be is in front of us," she said. But every person in court still wants their story to be heard. "And I'm sure that person told that story to many different people, but they wanted to tell it to the black robe."
Jones said telling her story isn't easy. It takes her to dark places. But now, she won't have to answer awkward questions when she applies for jobs, she said. "My past no longer defines me," Jones said. "I feel free." 
---
This story is part of WNYC's focus on the judicial election process and candidates ahead of this year's party primaries and general election.