Why Did Christie Delete 12 Bridgegate Text Messages?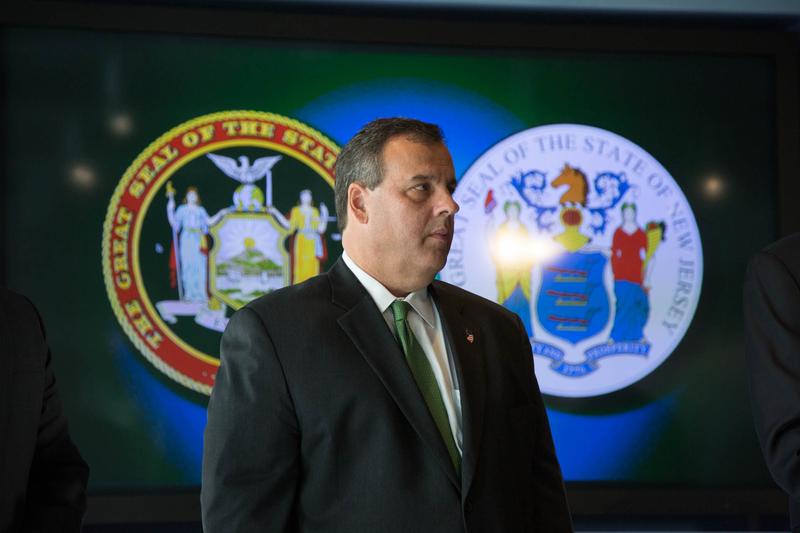 Contradicting sworn testimony and New Jersey Governor Chris Christie's repeated accounts that he barely paid attention last fall to the burgeoning scandal surrounding politically-motivated lane closures on the George Washington Bridge, a new report shows there were 12 text messages exchanged between the Governor and a top aide during an explosive day of testimony a year ago. 
That was the day that top officials of the Port Authority of New York and New Jersey began to dismantle key elements of the Christie administration's official explanation of events -- that the lane closures were a traffic study gone awry. 
AT&T did not release the content of the texts, and it's not unusual that the Governor and the aide would have been exchanging messages that day with the aide, Regina Egea, his incoming chief of staff and head of his authorities unit, who was monitoring the testimony. But  their previous denials raises the question of what other communications were deleted as the scandal unfolded.
The Governor's lawyer, Randy Mastro, did not immediately respond to an inquiry about the contradiction about the texts, but issued a statement last night that the interim report, a copy of which was obtained by WNYC, indicated "there was not a shred of evidence Governor Christie knew anything about the GWB lane alignment beforehand."
Previously,  Egea said in sworn testimony before the New Jersey legislature that she had texted the Governor just once during the morning of testimony, to comment on the "professionalism" of Port Authority staff.  She said she did not recall any reply.   The Governor later told reporters he didn't recall receiving a text, and in a lengthy report in which his own lawyers said they reviewed 250,000 pages of documents, there were no text messages to or from Governor Christie to any of his staff.
But phone records subpoenaed from AT&T show the governor initiated the exchange, sending a total of three texts to Egea on December 9, 2013.  Egea returned the text, and sent nine in total, all during the 6 hours of testimony by Port Authority officials in which they called the actions of Christie appointee at the Port Authority David Wildstein "odd" "abberational" and "illegal," denied the existence of a legitimate traffic study, said commuters had been grossly inconvenienced and public safety compromised, and said they feared for their jobs if they disobeyed Wildstein. 
In Egea's own testimony last summer,  the new report notes, she referred to a single text she sent that day as "not at all substantive."  She said she "couldn't recall" a response from the governor.  Egea acknowledged deleting the text, though she couldn't say when.   
Asked last summer about that text, Christie told reporters: "If it was of any moment or import I would have remembered it."