SchoolBook
Why City's Homeless Students Have High Absentee Rates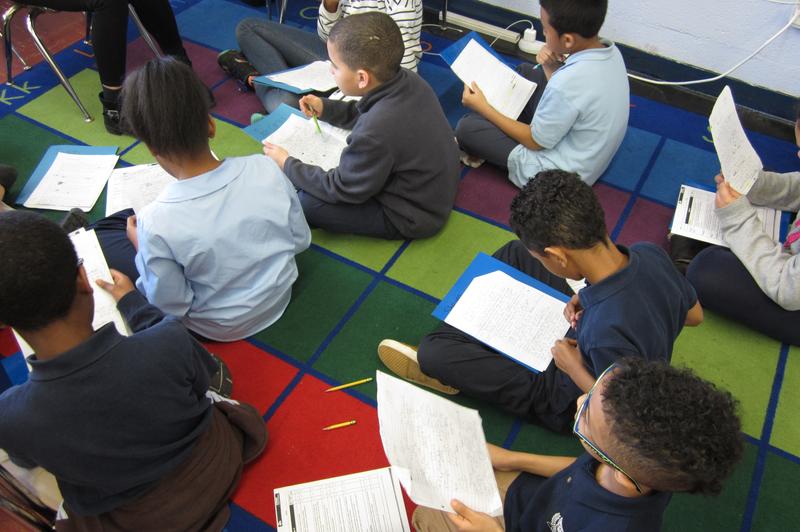 Almost a third of students living in family shelters were absent from school more than 20 percent of the time, according to a new study by the city's Independent Budget Office.
The agency looked at data collected by the Department of Education for nearly 83,000 students who self-identified as living in temporary housing for at least part of the 2013-14 school year based on a residency questionnaire. That figure was an increase of 25 percent over three years earlier. It does not include about 4000 more charters school students in temporary housing, because their data is reported separately to the state.
The I.B.O. examined how homelessness affected school attendance by interviewing schools and families in addition to examining data. It found homeless students were far more likely to be chronically absent than other students, something policy experts have known for a long time. But it found those living doubled up with other families had lower absentee rates than the kids in shelters. And there were reasons for absenteeism, some less obvious than others.
For starters, homeless students often take a long time to get to class because the shelter system is so full, the city can't always place them near their schools of origin. This affected them in other ways, too. "It disabled families from accessing the kinds of networks and resources that could help them during a time of housing instability," said I.B.O. education and policy analyst Liza Pappas. And students may move multiple times in one school year, depending on the availability of shelter. 
The study also found families may keep kids out of school because of simple obstacles, like not having laundry facilities or having space to make meals. Several schools reported buying their own washing machines to help homeless families, even though they're only budgeted $100 for each homeless child out of their federal aid.
But the Department of Education wasn't always an efficient source of help. "One thing that came up repeatedly in the interviews and observations is a lack of coordination between the city's homeless services and education department, who are essentially responsible for serving the same children," said Pappas.
For example, the shelters and the schools have their own attendance systems that don't always communicate with each other. A student who doesn't go to school may show up as absent in both systems. But Pappas said they don't communicate with each other to figure out how to get the student get to school. And attendance tracking can be an especially crucial warning sign in cases of child abuse.
In response to the study, Department of Education spokeswoman Toya Holness said, "Homeless students are among our most vulnerable populations, and we are hiring attendance teachers to work directly in 23 shelters, adding social workers to 32 schools serving large populations of students in shelter, and building school-based health clinics."
The city has dedicated nearly $30 million to helping homeless students this year, which includes more school-based health clinics. Other resources include attendance teachers who can work in shelters, and technology and training to ensure education department staffers in the shelters can be in constant communication with families and schools to address attendance issues in real time.
But constraints remain. The study noted that the Department of Education only has 117 family assistants to inform families of their rights to remain in their school of origin, or to obtain free transportation. They're responsible for almost 30,000 school-aged children in about 200 shelters around the city. And that doesn't include families in hotels.
The Department of Education also had just one part-time staffer at the shelter system's main point of entry, though the agency said another full-time employee has now been assigned.
Another study released this summer noted student homelessness has declined slightly, though it's highly concentrated in parts of the Bronx and Brooklyn and associated with other academic risks.