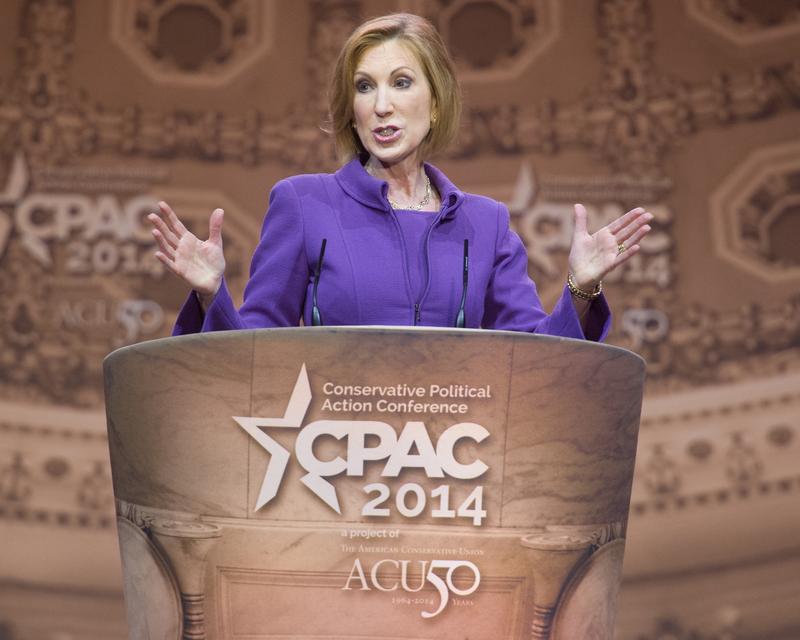 When former HP CEO Carly Fiorina enters the presidential race next week, as she's expected to do, she'll stand out as the only woman to enter the Republican ring. When she makes her announcement (and launches her second book), part of her message is expected to be that her experience as CEO makes her qualified to lead the country.
It's an argument voters have heard before when business leaders run for elected office.
Mitt Romney ran on his business acumen in the last presidential election. And Michael Bloomberg served as New York City's mayor for three terms after a successful career in business (which he has since resumed).
But some argue that history hasn't been kind to businessmen who find themselves in the Oval Office.
As for Fiorina, political analysts seem to have come to a consensus: she has no chance. She has never held political office, garnered just two percent of Republican votes in a recent poll, and has a decidedly mixed reputation in the business world. So why would she run for president?
Money Talking host Charlie Herman asks business reporters John Carney of the Wall Street Journal and Sheelah Kolhatkar of Bloomberg Business Week: Do good CEOs make good presidents? And for that matter, what makes a good CEO in the first place?