The Nets Aren't Winning, But Their Stadium Sure Rocks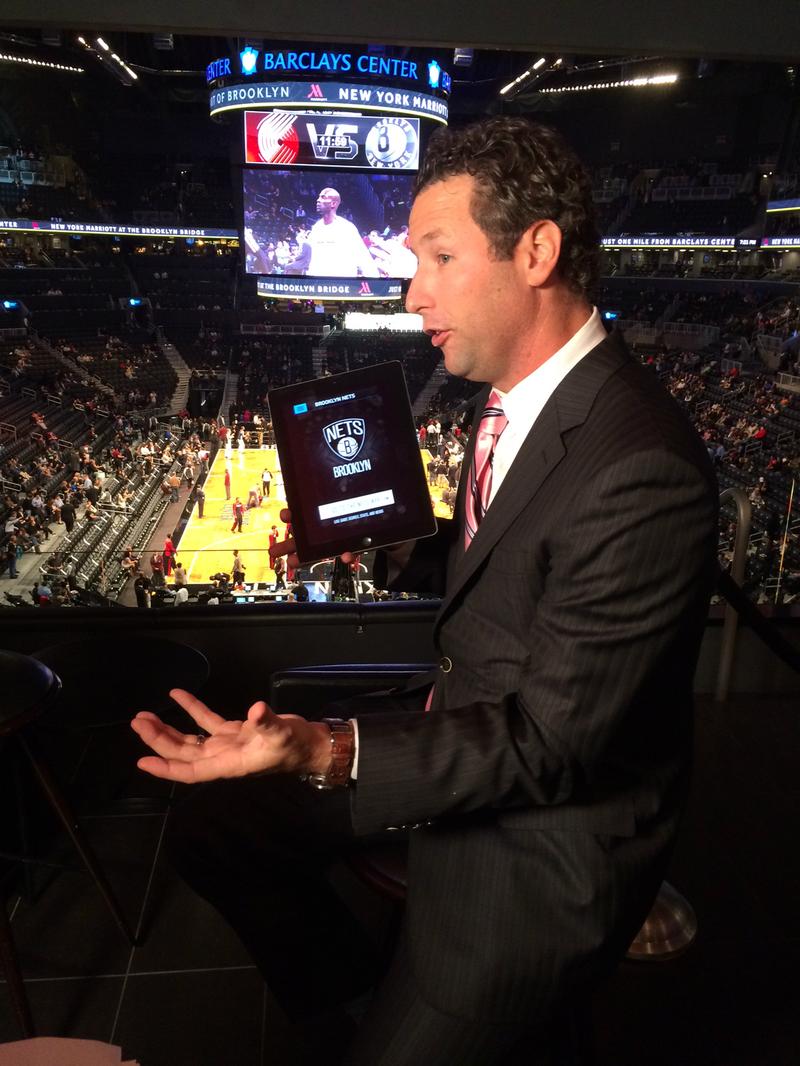 Many older sports venues in and around New York City have struggled to keep pace with the latest developments in digital devices and social media, but not Brooklyn's Barclays Center. 
Widely considered one of the world's most technologically advanced arenas, it even has it own app that uses a technology developed by Cisco called StadiumVision Mobile that allows fans to watch live game feeds and near-instant replays right on their devices. 
According to the arena's tech team, you pay for a seat in the nosebleeds and get a view from the first row. 
"You got to think about it not only for the courtside fans, but for the fans in the upper concourse, the upper pavilion area. They get a bird's eye view from up top, but then they get a first-person perspective from their device," said Chip Foley, the arena's vice president of technology.
If you miss a big shot, you can tap your screen for a replay. Live game feeds run on a three-second delay, so they can be off-putting when you're sitting in your seat. But the feature is especially handy when you're in line for the bathroom or a beer.
The reason StadiumVision Mobile works is due to the arena's high-density WiFi: Instead of one big network that would slow down as more fans log on, there are three-hundred access points spread throughout the arena.
Barclays is the only stadium or arena in the metro area outfitted with the technology. MetLife Stadium and Madison Square Garden both have high-density WiFi and experts consider them to be among the best sporting venues when it comes to tech. 
Yankee Stadium and Citifield have WiFi available to fans, but they declined to comment on any plans to enhance their technology. However, Major League Baseball is reportedly interested in helping venues overhaul their technology. 
The Prudential Center in Newark has WiFi available to the press and boxes.
Officials at the Nassau Coliseum declined to comment.  A spokesman said, "We are an older facility. Renovations will be taking place in the upcoming years."
To hear more about the technology at Barclays, including an innovative way of upgrading your seat, click on the audio above.