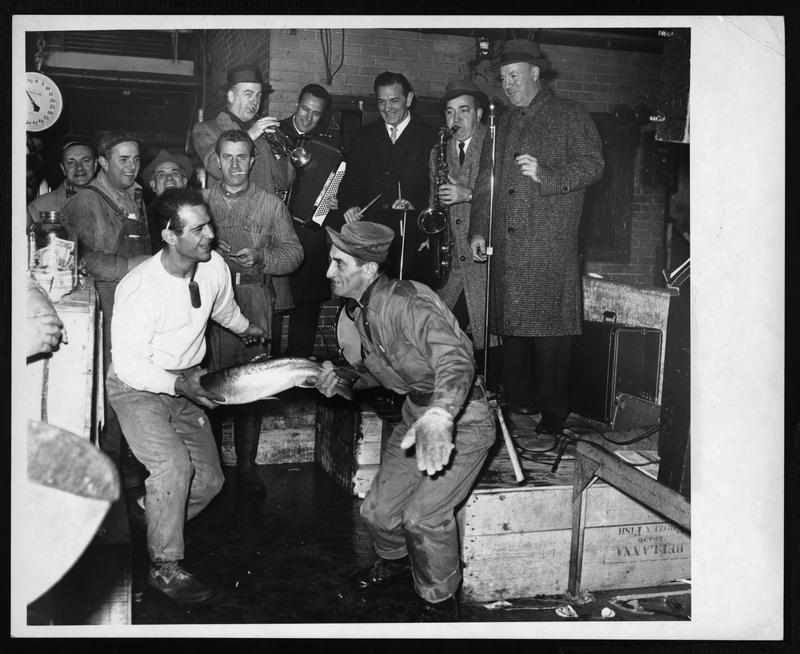 Before the Fulton Fish Market moved to the Bronx in 2005, nearly 2,000 men spent their early mornings down on South Street between Fulton and Beekman at one of the oldest and busiest open air markets in the country.
The oral histories recorded for this 1962 radio spot are replete with the "things ain't what they used to be" rhetorical flourishes of the market old timers.  But their stories also reflect what must have been an incredibly lively scene, a melting pot of haggling, fish twisting, and commerce that seems all but lost in today's New York City.
Established in 1822, the market grew so large that by 1924, New York City fishmongers were selling 25 percent of the total seafood in the United States. But by the 1960s, Lower Manhattan began to give way to other concerns, namely the increasing real estate value of the area for both commercial and and residential use.