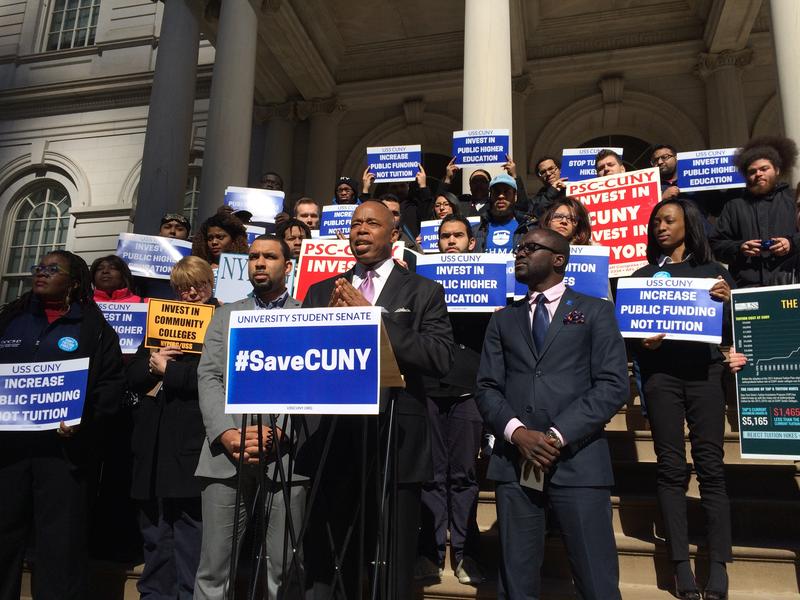 CUNY faculty members haven't had a contract since 2010; for some university workers, there hasn't been a contract since 2009.
And as the first day of New York's state budget year approaches (April 1st), it's still a mystery as to what will happen with CUNY funding. 
Conor Skelding, reporter for POLITICO New York, gives an update on the funding disputes between the governor, mayor and state assembly.