The Takeaway
What You Need to Know About New DNC Chair Tom Perez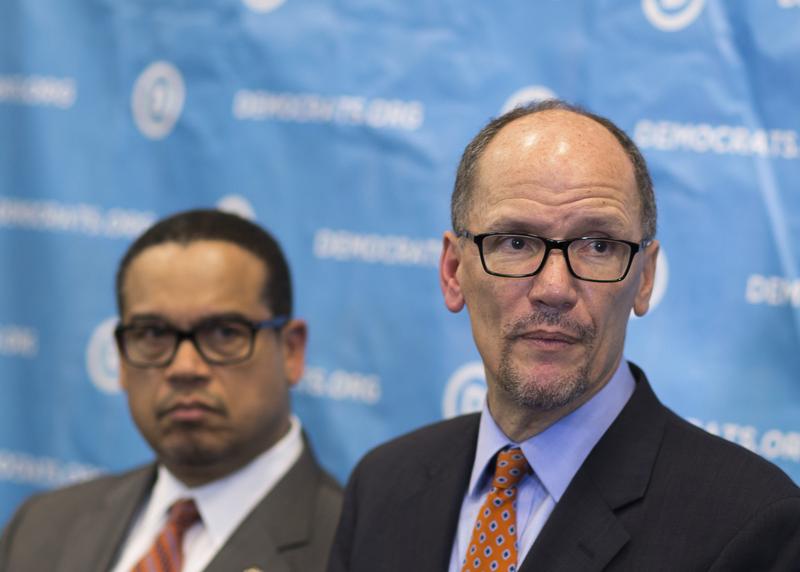 Click on the 'Listen' button above to hear this interview. 
After a tight and hotly contested race, Tom Perez was voted in as new chairman of the Democratic National Committee (DNC) on Saturday. Perez, who is the former labor secretary under President Obama and is the first Latino to lead the DNC, narrowly defeated Rep. Keith Ellison with 235 votes to Ellison's 200. The race was so close between the two that it went to a second round of voting. After he prevailed, Perez immediately appointed Ellison to be deputy chairman of the DNC.
Ellison, the first Muslim elected to Congress, was supported by many of those who supported Senator Bernie Sanders' presidential bid in 2016. In a statement, Bernie Sanders said that it was "imperative that Tom understand that the same-old, same-old is not working and that we must open the door of the party to working people and young people in a way that has never been done before."
President Donald Trump took to Twitter to comment on Perez's election, and the new DNC chair replied.

To help tell us more about Tom Perez and what direction he may lead the Democratic Party, we're joined by Takeaway Washington Correspondent Todd Zwillich.