A Sneak Peek at the New Whitney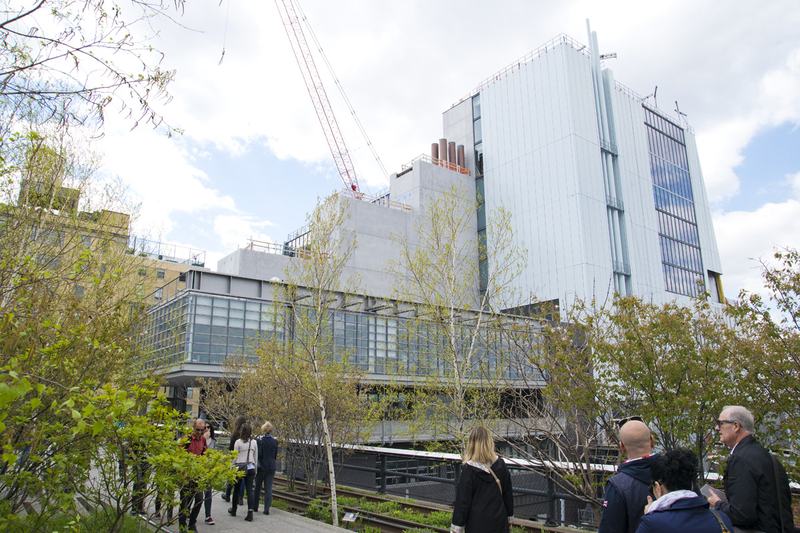 The Whitney Museum is opening its new Renzo Piano-designed building next to the the High Line Park in the spring of next year. It will have a total area of 220,000 square feet — three times as much the museum has today — and include four decks that will be used as galleries and terraces. The project will cost a total of $422 million.
Here is a little sneak peek on how it's looking so far.
The Whitney Museum under construction, as seen from under the High Line at the corner of Gansevoort and Washington. (Natalie Fertig/WNYC)
The new Whitney Museum, as seen from the southern end of the High Line park in the Meatpacking District. (Natalie Fertig/WNYC)
The lobby of the Whitney Museum was designed so that public standing on the High Line Park can see through the glass all the way to the Hudson River. (Gisele Regatao/WNYC)
The largest gallery at the new Whitney Museum has 18,000 square feet. (Gisele Regatao/WNYC)
The new Whitney Museum of American Art, designed by Renzo Piano, as seen from across the Westside Highway in lower Manhattan. (Natalie Fertig/WNYC)