Soundcheck
White Hinterland: Boldly Embracing An Evocative Pop Sound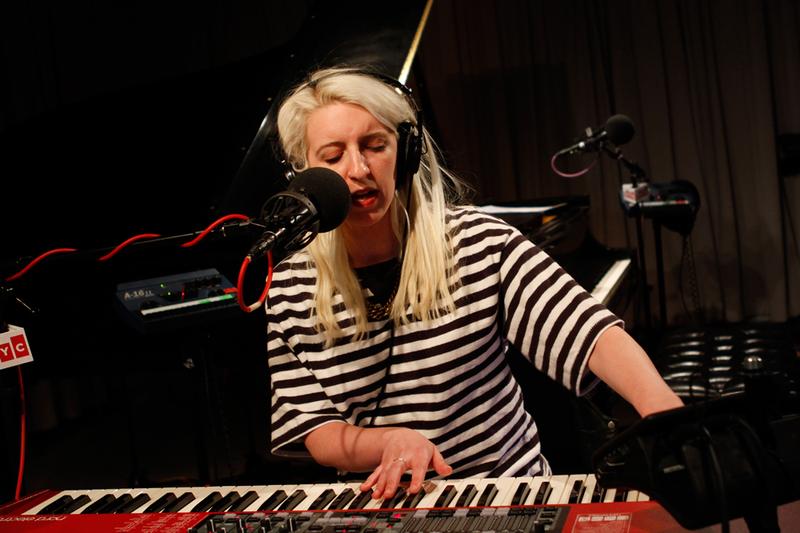 Baby, Casey Dienel's third album under her moniker White Hinterland, arrives after a period of personal upheaval and reinvention. After living in Portland, Ore., Dienel felt stuck and anxious trying to juggle a job and her music. So she took a chance and moved back to her childhood home in Scituate, Mass., spent months assembling a studio in her parents' basement, and taught herself production techniques from YouTube tutorials.
Dienel was drawn to the idea of being fully in command of her own music, and took time experimenting, and exploding her sound; in fact, she tossed out a few different versions of the album before landing on something that felt satisfying. But that time spent in transition resulted in a transformation for Dienel -- from skillful and sweet songwriter to a powerful, emotional singer, and a producer with bold confidence in her craft. 
Throughout Baby's ten songs, White Hinterland presents a diverse sound -- from '90s R&B and gospel to sleek radio pop, a cappella and stark piano ballads. And there's just as much depth in her lyrics, with songs that ruminate on heartbreak, financial struggles, and finding strength while facing the unknown. It's a record that exudes musical confidence and showcases Dienel's new extroverted and evocative pop identity.
Set List:
"David"
"Ring The Bell"
"Metronome"