Where New York City Kids Are Not Getting Vaccinated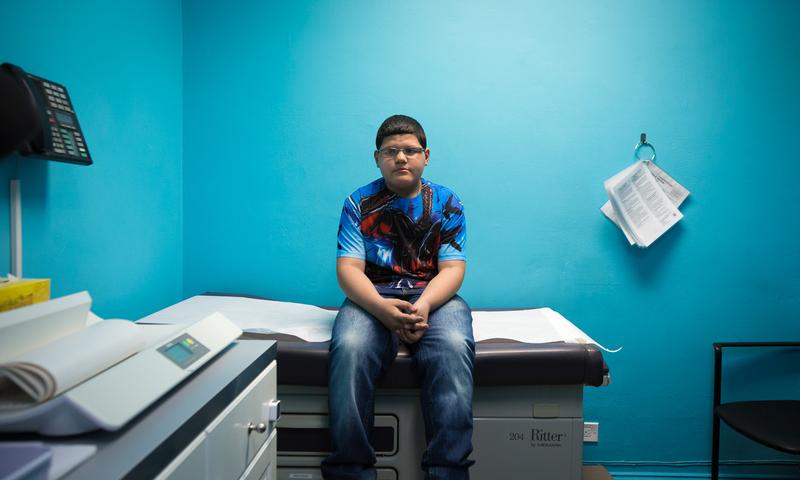 More than 1 million children attend 1,800 New York City public schools. But before they can cross through the doorway each September, they need to be vaccinated against eight illnesses.
For lots of reasons, though, kids may not be fully vaccinated and this could compromise a school's ability to avoid an outbreak.
After months of petitioning, WNYC has obtained vaccination data from the city's Department of Education (downloaded by DoE on March 2, 2015). We've pooled that information with records from Albany, so that you can find out how many kids are vaccinated at every school in the state.
Some highlights:
The overwhelming majority of kids are vaccinated in New York City. The current rate in the public school system is 98 percent, and it typically reaches 99 percent by the end of the year. More than 100 schools are 100 percent vaccinated.
Because vaccines aren't 100

percent

effective and because a small number of children can't get them for medical reasons, public health authorities try to keep the overall rate of coverage as high as possible. This "herd immunity" protects the vulnerable, prevents outbreaks and contains them quickly when they occur. (The city experienced measles outbreaks in 2013 and 2014 that weren't related to city schools.) For measles, one of the world's most contagious viruses, the threshold for herd immunity is somewhere between 83 and 94 percent, according to the World Health Organization. In New York City, 1,460 public schools have vaccination rates above that cutoff, 163 schools are in the grey zone and 14 schools are below it.
There are 1,733 students with religious exemptions in New York City public schools. Unlike California and 19 other states, the state of New York has no "personal belief" exemption. Religion is the only basis for opting out. Parents "must provide a written explanation of the foundations for [their] religious belief opposing immunization," 

and principals decide whether the application has merit, accepting them 77 percent of the time, according to the Department of Education

. Various anti-vaccination websites offer advice on crafting rejection-proof applications, whether applicants are religious or not.
There are 17,498 New York City public school students with incomplete vaccinations. About 5,700 of them are listed as "provisional," because they are in a grace period while they get the rest of their shots. Some 9,500 are "excludable," the city's term for students whose grace periods have expired and whom principals are obliged to turn away until they either complete their vaccinations or get the shots necessary to restore the "provisional" grace period. (Many vaccines come in series that require waiting periods between shots.)
Some 300 schools have 10 or more excludable students. Fifteen schools have 40 or more. The schools with the most in the city are J.H.S-88 in Park Slope with 83 and P.S. 9* in Prospect Heights with 73. 

But the impact on a school's overall vaccination rate depends on how large its student body is. P.S. 9, with fewer students, has an 89.9 percent vaccination rate, just below the cutoff that can trigger a Health Department investigation, while at the larger J.H.S. 88, the rate is 93 percent.
It's not clear whether those excludable students are still attending class — but the odds are that many of them are still in school. Principals apparently understand DoE's standards differently. One principal told WNYC he doesn't want kids to miss school and won't punish them for their parents' failure to make the necessary appointments. Other principals said there is no excuse for having so many kids who aren't fully vaccinated or on track to get there.
The schools with the lowest vaccination rates tend to serve immigrants, whose records are often incomplete. They generally have many provisionally-vaccinated kids. "We do everything we can to make sure they get their shots and don't become excludable," said Principal Norma Vega of the ELLIS Preparatory Academy in the Bronx. Vega shares a large building with several other high schools and they share an on-site clinic, where students can get shots.
*Update, May 12, 2015: Department of Education Chancellor Carmen Fariña contacted P.S. 9 Principal Sandra D'Avilar and instructed her to keep unvaccinated children out of school, unless parents furnish documents proving the children have religious or other exemptions. D'Avilar has declined repeated requests for interviews, but WNYC obtained emails from leaders of P.S.9's Parent Teacher Organization and School Leadership Team dated 5/10/15 and 5/11/15, describing the contact and instructing parents to comply with city and state directives.