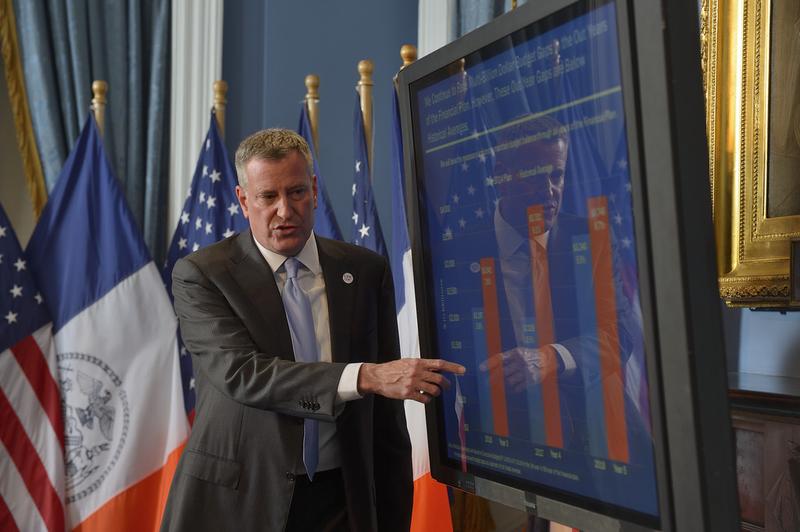 All this week on the Brian Lehrer Show we're checking in on the de Blasio administration's progress on a variety of key issues, six months into his first term. We'll talk to advocacy groups about how the mayor has lived up to his campaign promises on the environment, crime, housing, and more. Friday, we'll hear from Deputy Mayor Anthony Shorris.
New York City Comptroller Scott Stringer and Richard Florida, professor at New York University, director of the Martin Prosperity
Institute at the University of Toronto and senior editor at The Atlantic, say they have a blueprint to create jobs for an "inclusive and creative" New York. They discuss their proposals, their event at NYU this afternoon, and whether tech can really drive middle-class growth. Plus, Stringer assesses the de Blasio administration's jobs record thus far, as part of our week-long series.