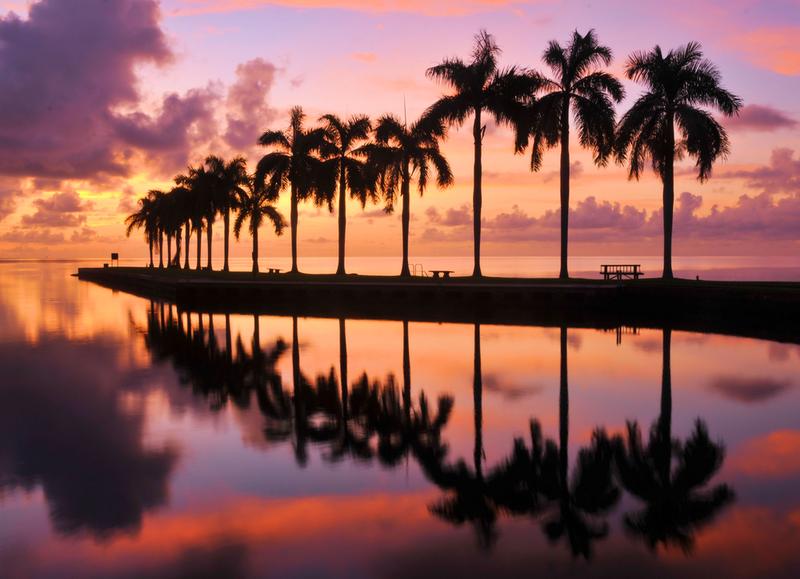 It's the last day of April, which means it's also the last day of National Poetry Month. Today also marks the end of The Takeaway's month-long poetry series called "This Is Where."
The series has featured listener-submitted poems from people around the country—the poetry focuses on places that matter and carrying meaning to their lives.
"This Is Where" is a project of Miami public radio station WLRN and the O, Miami Poetry Festival in South Florida. This week's poem comes from a public radio listener in that region. It's an ode to Miami's North Beach, or "NoBe."
Eduardo Lis, is the author of that poem. His poem, which is featured below, was a WLRN audience-pick finalist. He joins The Takeaway to describe the story behind his poetry.
"This is where I walked with nothing,

unemployed. Walgreens bathing suit.

Where I later splashed full of love and peaches.

I go. It's there. No questions, no answers.

Vast ocean, open winds,

the roundness of the earth.

I am just feet in the sand. l could be foam.

The beach to be alone, breathe

to be together, laugh

to be in love, kiss

to dream with clenched fingers

The beach to bury your head in the sand

Or have the courage to do cart wheels."