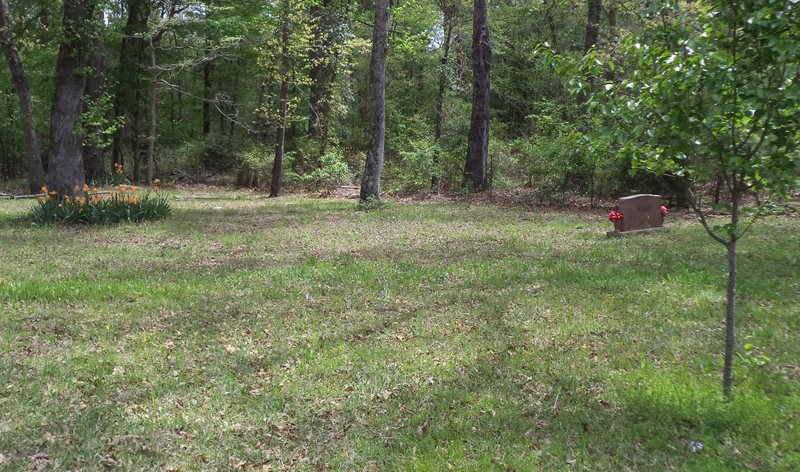 It's National Poetry Month and our friends at public radio WLRN in Miami, in conjunction with O, Miami poetry festival have launched a poetry project they're calling "This Is Where."
We've asked you to submit your own poems about places that have had meaning. Every Wednesday this month we'll be featuring one of your poems. To participate, write a short poem describing a place that is important to you and submit it either here at TheTakeaway.org or on Twitter.
If you're submitting on Twitter, include the hashtag #ThisIsWhere. If you're in South Florida be sure to tweet it to @WLRN, and if you live anywhere else tweet it to us @TheTakeaway, or give us a call at 1-877-869-8253.
Among the memorable listener-submitted poems was the one below from listener Cathy Wells of Palestine, Texas. Her poem describes a cemetery deep in the woods of East Texas. 
Today she explains the story behind the poem, and how one plot of land connects her family across generations.
This is where my mother is buried.

This is where I will be buried too.

In a family cemetery on

This land, cleared and tamed and fenced

By a child-bride who celebrated her golden wedding anniversary

Before she lay down, deep in the woods of East Texas

Beneath the tall pines punctuated by brilliant dogwoods

Mere steps from the home she kept

And swept

And where she slept,

Not forever, but just for the night

With the man who tamed the land with her

and oversaw the digging and the laying of the stone.

Who mows and tends this place alone,

This place where my mother is buried.