When Your Election's This Scary, You Get a Political Haunted House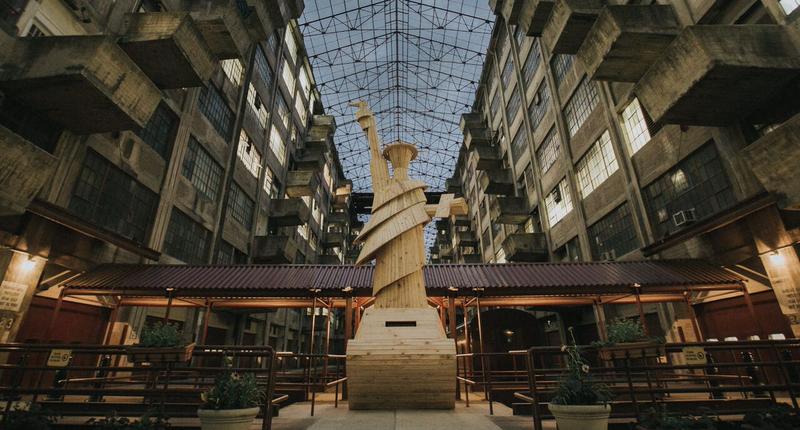 Every four years, the peak of our presidential election season runs right alongside the peak of the annual haunted house season. This year, the Mexican artist Pedro Reyes decided to do something about it. With the help of New York City's Creative Time, Reyes built "Doomocracy," a three-story political haunted house at the Brooklyn Army Terminal in Sunset Park.
Big orange monsters with tiny little fingers who like to grab women are in short supply. Instead, visitors get immersed in a dystopian vision of a near future where we've completely failed to address income inequality, police brutality, and climate change.  
Like any haunted house worth its salt, "Doomocracy" is dark, but there's a lot of black humor in the show, too.
"It would be so depressing if we do it seriously," Reyes said. "But because this is a haunted house you can do all that while being extremely entertaining."
To that end, visitors get singing cheerleaders, virtual reality headsets, and Twinkie coffins. "The haunted house is kind of a true folk tradition that has never been considered like a high form of art," Reyes explained. "That is very exciting."