The Takeaway
Uncomfortable Truths: Confronting Racism in America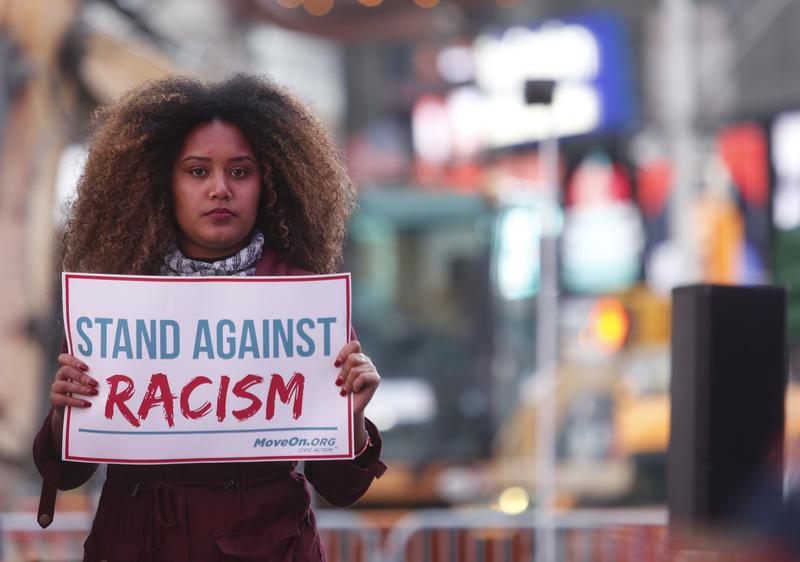 Click on the 'Listen' button above to hear this interview.
When was the last time you talked about race? What did you learn and what beliefs did you reaffirm?
Even when we have strong feelings about certain issues — like affirmative action, interracial marriage, or immigration laws — many of us shy away from discussing these issues with people who may not agree with us. Perhaps we don't want to say the wrong thing or feel uncomfortable about our beliefs, experiences, and choices.
Rebecca Carroll, editor of special projects for WNYC Radio, says one way to improve race relations is to discuss things that make us uneasy. Carroll writes regularly about race and racism, and wants to make real change by developing new terms and language about race. She's starting by hosting a series called "How I Got Over." Carroll and a wide range of guests talk about race, gun violence, and white accountability in this series. The title of the project is a tip-of-the-hat to a song of the same name released by The Roots, which skillfully encourages people to care, and not ignore, injustices that occur everyday.  
Carroll sat down with Takeaway Host John Hockenberry to discuss the series and his experiences, privileges, and questions as a racially sensitive white man in a wheelchair. We also want to challenge  you — our listeners — to explore their discomfort zones, so we are also starting a series of conversations called "Uncomfortable Truths: Confronting Racism in America."
Want to participate in our "Uncomfortable Truths" series? Nominate yourself and a guest to record a conversation about race in 2016 — fill out the form below and a producer from our team may contact you.