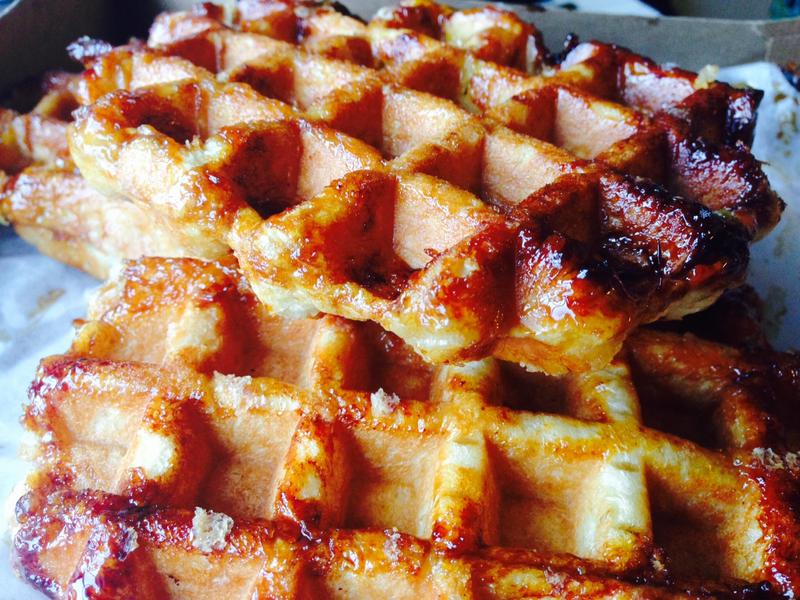 At the World's Fair of 1964-65, MariePaule Vermersch and her family, Belgian immigrants to America, served Belgian waffles to eager eaters who were delighted by the taste and novelty of the hand-held waffle.
MariePaule and Steve Lipschutz, general manager of Wafels and Dinges in New York, join Dan to talk about MariePaule's role in American food history and Steve's attempt to return the Belgian waffle to its rightful place.
If you like this podcast, please subscribe on iTunes and connect with us on Twitter and Facebook.