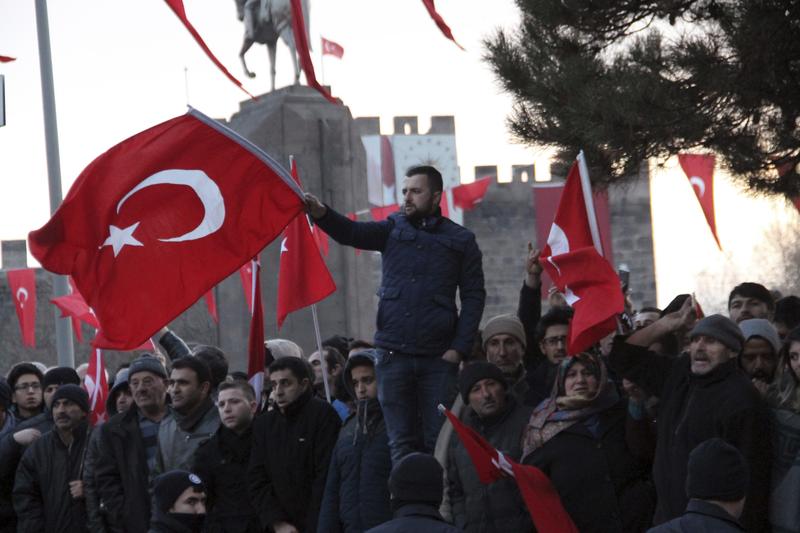 With reports that the Trump administration is attempting to build stronger ties with Turkey, newly minted CIA director Mike Pompeo held his first meeting with Turkish officials today. The relationship between the two countries soured after Turkey experienced a failed coup attempt in the summer of 2016.
The meeting with the CIA director comes on the heels of a conversation that President Donald Trump had with his counterpart in Turkey, President Recep Tayyip Erdogan, over the phone this past Tuesday. Officials from both sides said the conversation was positive. An agreement between the two was reportedly reached on joint action against ISIS in the Syrian towns of Raqqa and al-Bab.
Shortly after their conversation, it was reported that Erdogan dismissed 4,440 public officials in response to the attempted coup. Past actions of purging public servants have been criticized by Turkey's western allies.
Last year, Erdogan was critical of Trump's campaign promise of banning Muslims from entering the country. He has not yet commented on the travel ban which targets seven majority-Muslim countries.
Among the issues that Turkey has raised with American officials include requesting extradition of Turkish cleric, Fethullah Gulen. Authorities in Turkey have accused the cleric of leading the failed coup attempt, charges that Gulen denies. Gulen currently resides in Pennsylvania. Additionally, Turkey has also mentioned its opposition to American support of Kurdish fighters in northern Syria.
What was discussed in today's meeting and what may lie ahead for the relationship between the United States and Turkey? To help answer these questions, we are joined by Borzou Daragahi, Middle East correspondent for BuzzFeed News.