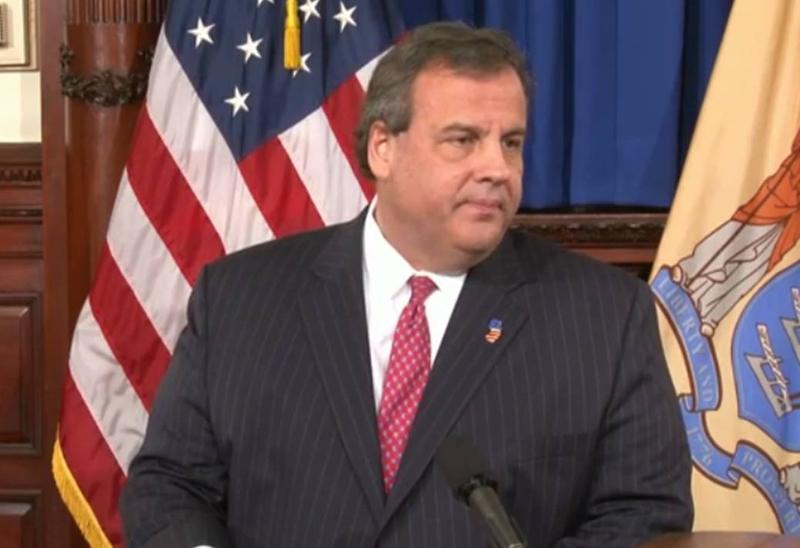 Here are the top six things to look for this week in the ongoing fallout from the Christie Administration's Fort Lee lane closure scandal.
More Subpoenas
The trove of emails, texts and other documents that have exposed close aides and associates of Governor Christie as complicit in orchestrating the lane closures were the result of subpoenas that Democrats in the state legislature issued. Assemblyman John Wisniewski, chairman of the Transportation, Public Works and Independent Authorities Committee, has vowed to issue more subpoenas on Monday or Tuesday. Targets are likely to include Michael Drewniak, Christie's spokesman, and Bridget Anne Kelly, the fired deputy chief of staff, Wisniewski said.
The committee's subpoena power, granted by an Assembly resolution last year, is due to expire this week, but incoming Speaker Vincent Prieto (D-Hudson) said Saturday he will convene a special session of the Assembly on Thursday in a bid to extend it.
More Involvement from Governor Christie's Inner Circle
New Jersey Public Radio's Matt Katz has been looking at how many of Christie's aides and associates were part of the email threads and texts that mention the Fort Lee lane closures. Several of these Christie loyalists have worked in at least two of four government entities: The Governor's office, the Port Authority of New York and New Jersey, the U.S. Attorney's Office in New Jersey, and the New Jersey Attorney General's office.  For example, Christie spokesman Michael Drewniak was Christie's spokesman at the U.S. Attorney's Office, where Charlie McKenna, Christie's chief counsel in the governor's office, also worked. Also at the US Attorney's Office was Kevin O'Dowd, Christie's chief of staff. O'Dowd has been nominated to be Attorney General -- that nomination is now on hold because of this scandal. O'Dowd's replacement as chief of staff is Regina Egea, whose previous position was the head of Christie's Authorities Unit, in charge of overseeing the Port Authority. Meanwhile, another former NJ attorney general, David Samson, is the chairman of the Port Authority.
What Governor Cuomo Knew and When
The latest batch of documents and reporting by WNYC's Andrea Bernstein indicate Governor Cuomo was made aware of the so-called Bridgegate scandal early on. We know that after learning about the lane closures, Cuomo's appointee at the Port Authority, Executive Director Pat Foye, sent a scathing memo to Port Authority board members. Foye also wrote to the man in charge of bridges the day after the lanes reopened, adding "second floor request need ASAP." The second floor refers to the section of the capitol building where Cuomo and his top aides have offices. It's unclear what Cuomo did next. He didn't speak publicly about the lane closures for three months, when he said he knew "basically what's been in the newspapers." Cuomo's staff isn't commenting.
More Talk of Impeachment
While no document has shown Governor Christie had direct knowledge of the lane closure plan in Fort Lee -- and he has emphatically denied he did -- Democratic Assemblyman Wisniewski told NBC News over the weekend that "using the George Washington Bridge, a public resource, to exact a political vendetta, is a crime," he said. "Having people use their official position to have a political game is a crime. So if those tie back to the governor in any way, it clearly becomes an impeachable offense."
More Support for Christie from the GOP
Republicans took to the Sunday talk shows to defend the New Jersey Governor who is widely considered to be eyeing a run for president in 2016. Republican National Committee Chairman Reince Priebus told NBC's "Meet the Press" Christie could move past the scandal and still win support from primary voters in the 2016 presidential race. Former New York City Mayor Rudy Giuliani, a Republican, said on ABC's "This Week" he found Christie's explanation on Wednesday "pretty darn credible" that he didn't know what members of his inner circle were up to while he was running for re-election for governor.
More Scrutiny Than Ever for Christie's Budget Winners and Losers
As New Jersey Public Radio's Sarah Gonzalez reported on Friday, Democratic mayors from Hoboken, Jersey City and Elizabeth are just some of the New Jersey mayors wondering if the budget crumbs they received in the last round were retribution for not supporting Christie's re-election bid. As Christie said in his lengthy news conference on Wednesday, his people reached out to hundreds of mayors to support his campaign. He won some. He lost some. Either way, that's a lot of mayors looking for a lot of state dollars.
With reporting by New Jersey Public Radio's Matt Katz, New Jersey Public Radio's Sarah Gonzalez, WNYC's Andrea Bernstein and the Associated Press