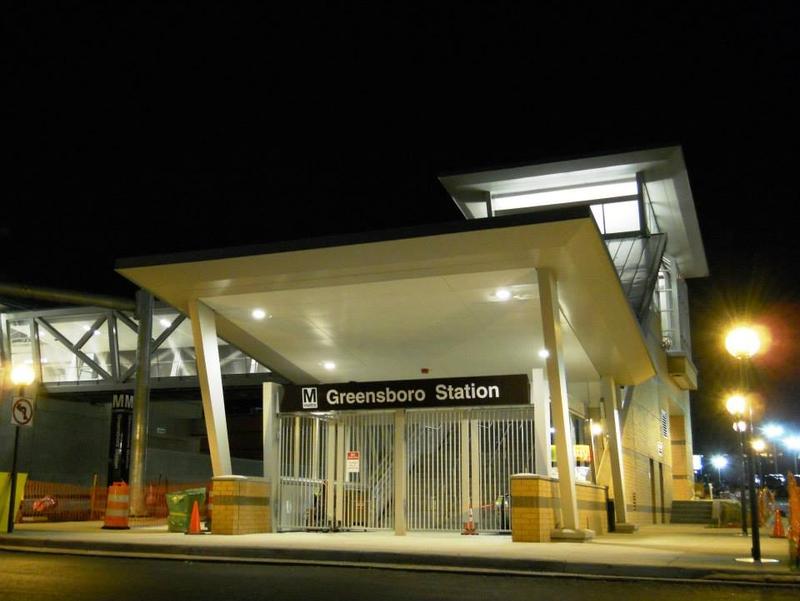 In their most revealing remarks to date about the problems delaying the completion of the Silver Line Metrorail project through Tysons Corner, officials at the Metropolitan Washington Airports Authority (MWAA) detailed time-consuming mistakes made by the contracting team led by the construction and engineering firm Bechtel, known as Dulles Transit Partners (DTP).
From speakers that have to be torn out to communications cables that do not work to wayside computer units that have to be replaced entirely along the 11-mile length of the $3 billion rail system, project leaders vented their frustrations about seemingly avoidable errors at the monthly meeting of MWAA's board of directors. And to the question the D.C. region is asking – when will the Silver Line be ready? – officials could only provide a familiar answer: they do not know.
"I can't give you a time because I don't have one right now," said Pat Nowakowski, the project's executive director, who stressed progress has been made toward resolving outstanding problems during daily meetings with Bechtel and WMATA.
Progress, but no resolution, as a soft deadline of April 9 looms. That is when MWAA can begin fining Bechtel — as per the terms of their contract — $25,000 per day if the Silver Line has not been submitted by the contractor for "substantial completion." Bechtel believes April 9 is subject to change because it has been given additional work outside the original scope of its project.
"This is just a far cry from where we were six months ago when everyone was saying we would get this thing in January, then February, then March for an opening," said MWAA board member Tom Davis.
Speakers not up to code
One problem cited by Nowakowski illustrates how a multi-billion dollar project of heavy infrastructure can get snagged on a small ticket, but nonetheless important, item.
Every speaker installed in each of the five stations in Tysons Corner and Reston have to be ripped out, replaced, and tested again. The problem is not that the speakers fail to work; they are in use in the current Metro system. But the speakers are not up to the current code, an oversight by the contractors that was recently caught by state inspectors.
"They were installed and all worked, but we are now changing each and every last one of them. It was a code issue," Nowakowski said. "You have to go out and buy all those things, there is a lead time involved, you have to change the design to do that because they are not exactly the same speakers. So we are working as quickly as we can on issues like that."
In an interview with WAMU 88.5, Rich Sliwoski, the director of the Virginia Department of General Services, said when the speakers were installed they met the standards established in the original train station design plans for code year 2002. But six months ago either MWAA or the contractor — which one remained unclear on Wednesday — decided to make a change in the design.
The speakers, first installed to work in the public address system only, were added to an advanced fire alarm system that required a more recent code standard than 2002. A contractor is generally responsible for making sure design changes comply with building codes, Sliwoski said. The state will not issue a certificate of occupancy for the train stations until all building codes are satisfied.
A Bechtel spokeswoman declined to address specific questions about this and other errors and was unable to provide a company official for an interview, but she did issue a statement several hours after the MWAA board meeting ended.
"This is one of the most complex construction projects in the United States and the work being done now is not uncommon on a project of this magnitude. We are working closely with MWAA to address outstanding matters as our focus is on successfully delivering this project," said Bechtel's Michelle Michael.
Communications computers along the tracks have to go, too
After months of fruitless repairs, wayside computer units will be replaced entirely. The remote terminal units (RTUs) installed by subcontractor Alstom Signaling have failed too often under testing, although Nowakowski had believed the issue could be resolved. But on Wednesday he announced MWAA would issue a new contract for the system's replacement.
The RTUs communicate between the Automated Train Control system that keeps trains properly spaced and Metro's headquarters. When the safety system hits a fail-safe and stops trains in their tracks the RTUs are supposed to automatically reboot, but the RTUs have had to be manually rebooted, a glitch that disrupts the smooth operation of trains.
"We figured to work around it to move the project forward to completion, but in the long-term none of us feel confident that this system as it is currently designed and configured is going to produce the reliability that needs to be there," Nowakowski said.
By replacing the faulty RTUs, officials believe the project can reach "substantial completion" and be handed to Metro while the technical issues are resolved. The transit authority will have up to three months to complete its own testing and workforce training once MWAA delivers the Silver Line. While MWAA and WMATA leaders refused to speculate about a timetable, a glance at a calendar and simple math show the Silver Line may not open for passenger service until mid- to late summer, barring any further delays.
The "morass" of April 9
The date MWAA and Bechtel are more immediately concerned with comes in three weeks.
"I think given how this soap opera has gone on… that we make sure we have our legal case prepared at this point for April 9 and hold their feet to the fire," said Davis. "We are long past the date that we were assured by [DTP] and everybody else that this would be done."
MWAA's leadership agreed on the importance of resolving the disputes before heavy fines are triggered.
"There is a mutual goal amongst the three entities involved – DTP, WMATA, and MWAA – that we achieve substantial completion before damages kick in. We don't want to get into that morass," said MWAA chief executive Jack Potter, who called the possibility of a deeper dispute an "administrative nightmare." For now, officials are describing their daily meetings with Bechtel's representatives as cooperative. Finger-pointing has been absent, at least publicly.
Industry experts say responsibility for the problems holding up the Silver Line will mostly fall on the contractors.
"This is nothing that is unheard of," said Patrick Dean, the president of the Virginia Associated Builders and Contractors, referring to setbacks that often accompany massive infrastructure projects.
"The subcontractor that is charged with installing the product or system should be up on all the code," he added. "Code changes are typically not sprung on you. There shouldn't be any surprises there."