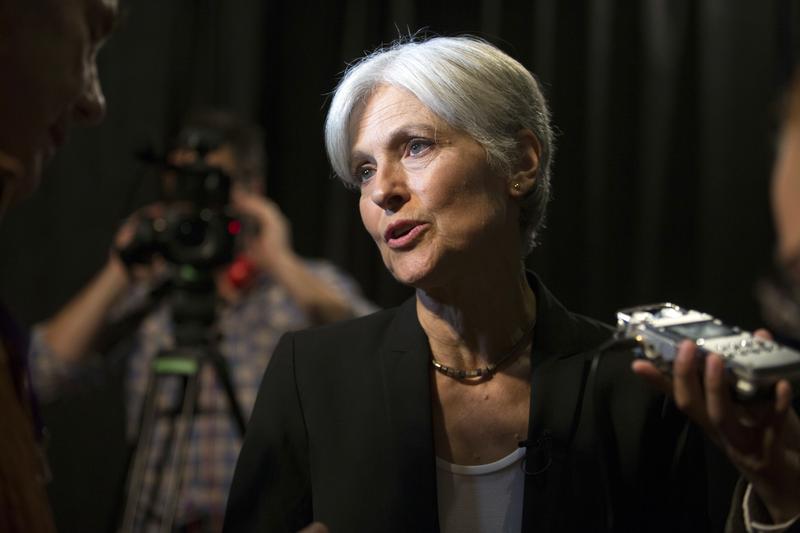 Click on the 'Listen' button above to hear this interview. 
On Monday, Michigan's Board of Canvassers certified that Donald Trump won the presidential election in that state, defeating Hillary Clinton by just over 10,000 votes. The Board's declaration also means that candidates can call for a recount, and it looks like Green Party presidential nominee Jill Stein plans to do exactly that.  
In fact, Stein plans to initiate a recount in the states where the race between Clinton and Trump was the tightest — Pennsylvania, Michigan, and Wisconsin. A recount in the "cheese state" got underway on the day after Thanksgiving.
Requesting a recount is an expensive and bureaucratic process. In Michigan alone, nearly five million votes from over 6,000 precincts will need to be reassessed by hand. The process is expected to cost Stein just under a million dollars, which is why she is trying to raise about seven million dollars for a three state recount.
Hillary Clinton's campaign recently agreed to support the effort. What are these two candidates expecting to find? Nothing that would change the outcome, but enough of their respective supporters have been asking about outside interference, so the recount is an attempt to lay any scruples and conspiracy theories to rest. 
Stein says she wants to insure the integrity of the election, and has until Wednesday to successfully file for the recount in Michigan. President-elect Trump, who has been an outspoken critic of the recount, then has seven days to object. If he does, Michigan's secretary of state will have to figure out how to get the recount done before December 19th - when the Electoral College is scheduled to vote.
Brandon Dillon, chair of the Democratic Party in Michigan, joins us to explain the process and its implications.