What Donald Trump's Four Bankruptcies Say About the Deal Maker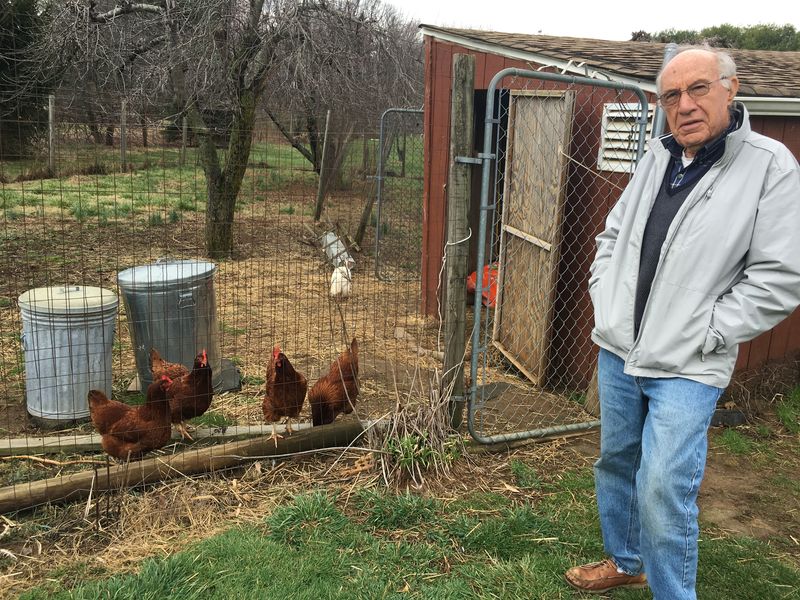 Four of Donald Trump's companies declared bankruptcy over the course of his long business career, a record the Republican presidential hopeful is proud of.
"Hundreds of companies that I've opened. I've used [bankruptcy] three times, maybe four times," said Trump during a debate aired on CNBC.
In 1980, Trump, the builder, was on the rise.
His Hyatt hotel was under construction in New York City, and the gleaming Trump Tower had been announced.
But according to his book, The Art of the Deal,  Trump heard a radio report about how much money casino hotels in Las Vegas were making for the Hilton company, and he decided to pursue a plot of land in Atlantic City.
That fervid desire may be what led his companies into bankruptcy.
"This guy shot a hole in his own boat, in a big way," said Pat Sullivan, at the time an attorney for Jones Day. The firm sued Trump on behalf of bond holders who lost millions after one of his bankruptcy declarations.
The Jones Day team created a bond, called a "Trump Future," that represented a piece of their lawsuit against Trump. It was to be sold on the open market, and it's worth would rise or fall based on whether the market thought Trump was worth enough money to satisfy his creditors.
"What we thought was [the Trump Future bond] would create leverage in our negotiations against Trump.  We would use the Trump brand against him, so that he would want to settle before [the bonds] were issued," said Sullivan.
It worked. Trump did end up settling the suit, but Sullivan said the creditors still lost money.
Creditors also lost big on another Trump bankruptcy,  the Taj Mahal Hotel and Casino (which is no longer associated with Trump.)
The Republican front-runner spent about $1 billion to open the Taj. He financed the deal with so-called junk bonds, that usually carry high interest rates.
A year after opening, the Taj Mahal filed for bankruptcy, in part because the bonds used to finance the project had made the debt load too high.
"Basically his playbook is the same. His drug of choice is leverage.  He just piles debt on. And if you think about it, that's not patient business building, that's speculation," said Sullivan.
Another reason the Taj Mahal had failed so quickly is Trump had to compete with his two other hotels and casinos, plus numerous other competitors who'd set up casinos on the boardwalk. By the time of the Chapter 11 filing, the Taj reportedly owing nearly $3 billion dollars to creditors.
"We delievered a little over a 100k worth of pianos [to the Taj.] When it come time to pay for them I made a few phone calls, and I got the run-around a bit," said Mike Diehl. At the time, he owned Freehold Pianos, now the Freehold Music Center.
Diehl said he had to accept 70 percent of the payment that he'd agreed upon for the pianos he sold to Trump's casino.
"It really upset me quite a bit because I didn't think it was the right way to do business," said Diehl.
There are hundreds like Diehl who had to take pennies on the dollar for their work: roofers, plumbers and others named as creditors in court documents.
And bond holders like Lillian Smith.  The Press of Atlantic City reports she and her husband lost $91,000 from a retirement account that had invested in Trump's casino.
Yet when the Taj Mahal was going bankrupt, Trump was at the peak of his real estate career.
That's why investigative journalist Wayne Barrett began writing a biography of the real estate tycoon.
"When I signed the book he was the king of the hill, I mean he was one of the most prominent businessmen in America, he collapsed during the period of time that I was writing the book," said Barrett, whose book would be named Trump: The Deals and the Downfall.
Barrett said that Trump was perhaps the biggest loser of all in his company's record of bankruptcies.
A close look at Trump's recent financial filings with the U.S. Federal Election Commission reveal that most of his real estate deals don't come close in size or dollar amount to his casino projects. 
"When you think about it, he hasn't built anything since I wrote about him. He puts his name on projects, he has a piece of this, or a piece of that, he maybe you know, plays some advisory construction role," Barrett said. "That's the most, the closest he gets to actually still being a builder."